Apr. 17, 2017
A couple of months ago, we brought you a story about the lack of changing room stations in men's room, and the particular set of challenges this poses for gay dads. To help drive home this point, we asked you to tell us the oddest places you've been forced to change a diaper while out in public using the hashtag #DadsDoDiapers.
We've rounded up your responses! Below are the best (or worst?) examples we received. (We feel for you dads! We've been there, too!) Think you got these beat? Tell us about your own diaper dramas using hashtag: #DadsDoDiapers
***
---
"A Booth at Golden Corral"
We had many responses from dads who, finding no changing stations in the men's room, have instead changed diapers right in booths of their favorite restaurant. Maybe that'll teach these "family friendly" restaurants to be a bit more friendly to all families? "Oh let's see," Timothy wrote us, who said the worst place he had to change a diaper was at "a booth at a Golden Corral... lol 😜"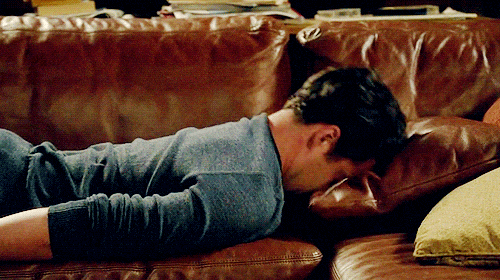 "Woman's Restroom"
With no changing room in the men's room, many dads have simply marched on in to the women's room to use the one conveniently provided to moms.
Michael tells us for example: "Well, at a restaurant in Ft. Lauderdale I was so frustrated that there was, once again, no changing table in the men's room I asked a woman to stand outside the ladies room and I went in and used the changing table in there while several woman stood outside and waited."
Frank had a similar experience: "No change table in the men's room, so I waltz on into the ladies room... no shame! I ain't changing my baby on the floor."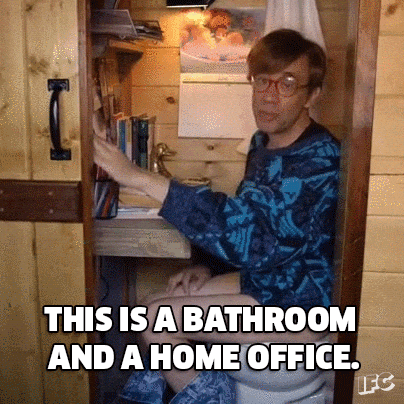 "Right on the Bathroom Floor"
Faced with no better option, many dads have pinched their and done the deed right on the bathroom floor. Sæþór tells us he changed his baby on the floor of a dirty truck stop. Fadzi did the same on the floor of a men's room in a tiny stall of a department store. I think we can all agree with the general sentiment expressed by these poor dads in a pinch: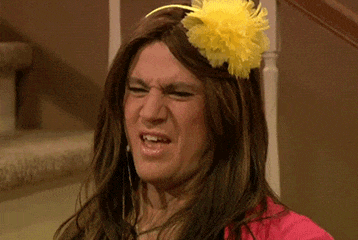 "In the Bathroom Sink"
Sinks were surprisingly popular spots for dads on diaper duty. Benjamin told us he once had to change a diaper in the sink of a park bathroom. Brian did the same in a restaurant just over the Canadian/US boarder. I'm sure the Internet will agree when we say sinks are better spots for cats, not babies: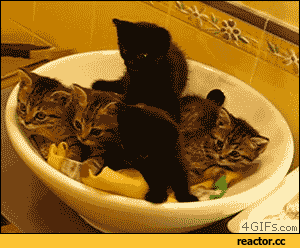 "Back Seat of My Ford"
Many dads, after discovering the lack of a changing station in the mens room, run to the only other place they can think of to give their tot a bit of privacy: their car. As Byron told us, "Several times we changed the baby in the trunk, or back seat of the car since most places don't have changing tables in the men's room. We always go prepared with our own changing pad. It's frustrating trying to do it in the rain!"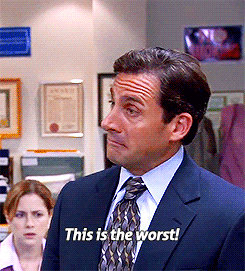 ***
Fortunately, a movement is afoot to get changing stations installed in men's rooms across the country. Last October, President Obama signed the Bathroom Accessible in Every Situation (BABIES) Act, which requires diaper-changing stations to be installed in the men's rooms of federal buildings like courthouses and post offices. New York State Senator Brad Hoylman also recently introduced a bill that would require all newly renovated places of public accommodation in the state to provide a changing station in the men's room.
We at Gays With Kids are cheering these changes. But we need more legislators and businesses to follow suit! So to demonstrate the need for further action, keep the comments coming: where's the craziest place you've had to change your little one's drawers thanks to a lack of a diaper-changing station in the men's room? The hood of your car? The romance section of a Barnes & Nobles? Let us know on social media using hashtag: #DadsDoDiapers
When Milo turned two, friends and family would say, "Just wait for the terrible twos to start!" They came, they were terrible, (ok not all the time) and traveling with a two year old was trying at times, but it was still enjoyable (kind of)!
Keep reading...
Show less
Over 2 years ago, we spoke with experienced filmmaker Carlton Smith about his documentary featuring gay dad families created through foster-adopt. It was a heartfelt project that shone a light on the number of children in foster care (roughly 400,000 as referenced at the time) who desperately needed a home. And the large population of same-sex couples, many newly married, who were interested in starting families of their own.
Keep reading...
Show less
"Let's skip," my daughter said on our way to school the other week. She took my hand and started skipping along, pulling me forward to urge me to do the same.

Wouldn't it look, well, gay, for me to skip down the street? In public? I wasn't willingly going to make myself look like a sissy.
Keep reading...
Show less
Listen to the mustn'ts, child. Listen to the don'ts. Listen to the shouldn'ts, the impossibles, the won'ts. Listen to the never haves, then listen close to me... Anything can happen, child. Anything can be. - Shel Silverstein
Keep reading...
Show less
As part of our ongoing #GWKThenAndNow series, we talk to dads who have gone the distance and been together a great many years. Terry and Michael have been together 15 years, have two children, and live in Orlando, Florida. We find out how it began, and what they look for in a partner in life, love and fatherhood.
Keep reading...
Show less
Johnathon and Corey, both 29, met in 2011 working for the same employer. And since their first date, they've been inseparable. Johnathon is a full-time student pursuing a degree in Human Services, and once he completes his degree, he will return to his Native American tribe to help fellow Native American families in need. Corey is a stay-at-home dad. Together they adopted 6-year-old twins, Greyson and Porter, from foster care on June 1, 2017. We caught up with the first-time dads to see how fatherhood was treating them.
Keep reading...
Show less
It started when a four-year-old boy asked a clown, who had been hired to paint the faces of kids at a picnic, a simple question:
"Can I have a blue butterfly?"
Keep reading...
Show less
The Long Island Adoptive Families support group was created by parents going through the adoption process or who had already adopted. It was a great way to help members navigate the path of adoption whether it be private domestic, international agency, domestic agency or foster care. We spoke with Chemene, one of the founders, and found out how this group is supporting local gay men interested in becoming fathers.
Keep reading...
Show less
GET GAYS WITH KIDS IN YOUR INBOX

Follow Us on Instagram