Fun
Weekly Roundup: the Gay Dad Name Game!
May. 05, 2017
We asked dads a question on Facebook: how do you decide what last name to give your kids? Might have been a simple question, but the dozens of answers we got in response were anything but! Check out some of the most common and creative ways dads figured out this tough question in our latest post below, along with other items in our latest weekend roundup!
---
LoveLeafBook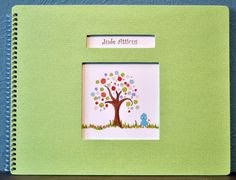 Tired of crossing out the name "mommy" in all of your baby books? Check out LoveLeafBook on their store on Etsy. The small business will work with you to write, illustrate, and assemble your very own personalized children's book to reflect your family.
---
A Gay Dad Walks Into a Bar...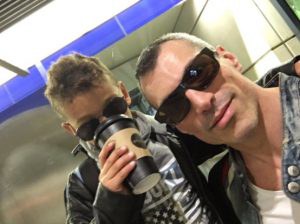 Our name may be "dad" but we still have a sense of humor! Check out our latest roundup of tweets by and about gay fathers. Want to test your own comedic skills? Tweet us something funny about parenthood @GaysWithKids!
---
May is National Foster Care Month!
This May we're celebrating National Foster Care Month by profiling gay men who have become dads through the foster care system. This week, we brought you the story of spin instructor Andrew (pictured at left) and two dads living the simple life on a farm in Hastings, NY. Want to be featured? Take this short survey!
---
The Gay Dad Name Game: Which Last Name to Use?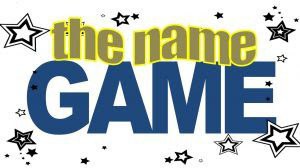 34 different dads responded to our question about which last name they gave their children---and we got 34 different answers! Check out some of the most common and creative ways gay men have answered this question in our latest post.
---
Charlie Carver Says: My Gay Dad Helped Me Come Out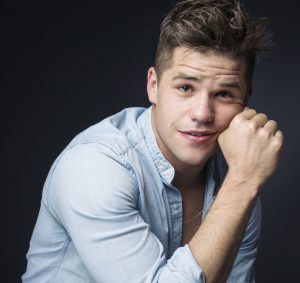 In a recent interview, actor Charlie Carver revealed for the first time that his late father was also gay. The Teen Wolf Star was 12 when his father came out. Watching his dad's journey towards self-acceptance, he says, helped him come out as well. Also, ICYMI, looks like his fellow Teen Wolf co-star Colton Haynes is having himself a pup!
---
Next Week....We're Talking Gay Dads & Mother's Day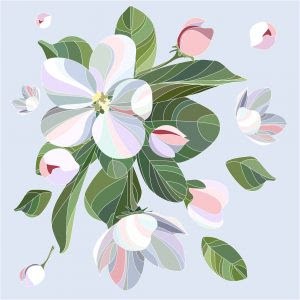 Whether birth moms, surrogates, or gestational carriers are actively involved in our children's lives or not, none of us would be dads today without the help of a woman. So this Mother's Day, regardless of whether you celebrate, we want to hear from you---how do you honor the woman (or women) who have helped you on your path to parenthood? Send your stories to: dads@gayswithkids.com!
---
Want the roundup right in your inbox each week? Sign up here! 
Check-out these amazing stories for National Foster Care Month!
Adopting 10 Kids Through Foster Care
Alec Mapa & Jaime Hebert: Fame, Family & Foster Care 
Finding Life: A Documentary About Building Family Through Foster Care
It started when a four-year-old boy asked a clown, who had been hired to paint the faces of kids at a picnic, a simple question:
"Can I have a blue butterfly?"
Keep reading...
Show less
The Long Island Adoptive Families support group was created by parents going through the adoption process or who had already adopted. It was a great way to help members navigate the path of adoption whether it be private domestic, international agency, domestic agency or foster care. We spoke with Chemene, one of the founders, and found out how this group is supporting local gay men interested in becoming fathers.
Keep reading...
Show less
Adam Lozon and Scott Dufour met online and have been together 11 years.They live in Hamilton, Ontario, Canada, with their son Paulo. The couple are both in banking and are engaged to be married. We caught up with the dads to see how fatherhood was treating them!
Keep reading...
Show less
Guest post from Greg Hutch.
It's two weeks before school starts and I am sitting in my classroom updating the photos in the frames on my desk. These frames used to be filled with pictures of my dogs, of me playing my instrument (I am a music teacher), or of the various other things that I have enjoyed in my lifetime. Today, they are filled with loving pictures of my family, including my son and partner who I raise him with. Times sure have changed…thanks to our son, Clark.
Keep reading...
Show less
Editor's Note: In this ongoing series, we're shining the spotlight on some of the gay dads behind Gays With Kids as their incredible passion and commitment plays an invaluable role in making Gays With Kids possible. Please contact Brian Rosenberg if you'd like to talk about getting involved, too.
Keep reading...
Show less
Happy gay uncles day to all the wonderful "guncles" out there! Here at Gays With Kids we know how important your roles are within our families so we want to celebrate you today, and say a big thanks! Enjoy this collection of "guncle" photos and a few words of wisdom and contemplations from the uncles themselves.
Keep reading...
Show less
Two years ago when Oliver arrived into our lives, my partner Rob and I were living in separate countries. We met in Kuala Lumpur, Malaysia, and had Oliver when Rob was working in Bangkok and I was in KL. Oliver arrived two weeks early when we received an unexpected message from our agent saying to go to the hospital – our surrogate had been checked into hospital.
Keep reading...
Show less
The day began like any other. My alarm went off at 4.30am. I snoozed until 5am. I ate breakfast until 5.30am, at which point my son, Felix, woke naturally like clockwork. I fed him mashed bananas, cashew butter and chia seeds. I woke my dad up with a cup of tea and handed the baton over for him to look after Felix as I left for work on my bike at 6.30am. I worked through the day as normal. Then, at 6.49pm I received a call from the police.
Keep reading...
Show less
GET GAYS WITH KIDS IN YOUR INBOX

Follow Us on Instagram