On Labor Day weekend in 1998, Thomas Mamrosh, known to everyone as Timmy, traveled from Jersey City where he was living to Miami to visit friends. In search of a fun night out, he and his friends went to a new and happening gay nightclub called Score. It was at that club where Timmy first saw Melton Goodwin, who was originally from Little Rock, Arkansas. After a few exchanged glances, Timmy approached Melton and asked him to dance. That was nearly 18 years ago.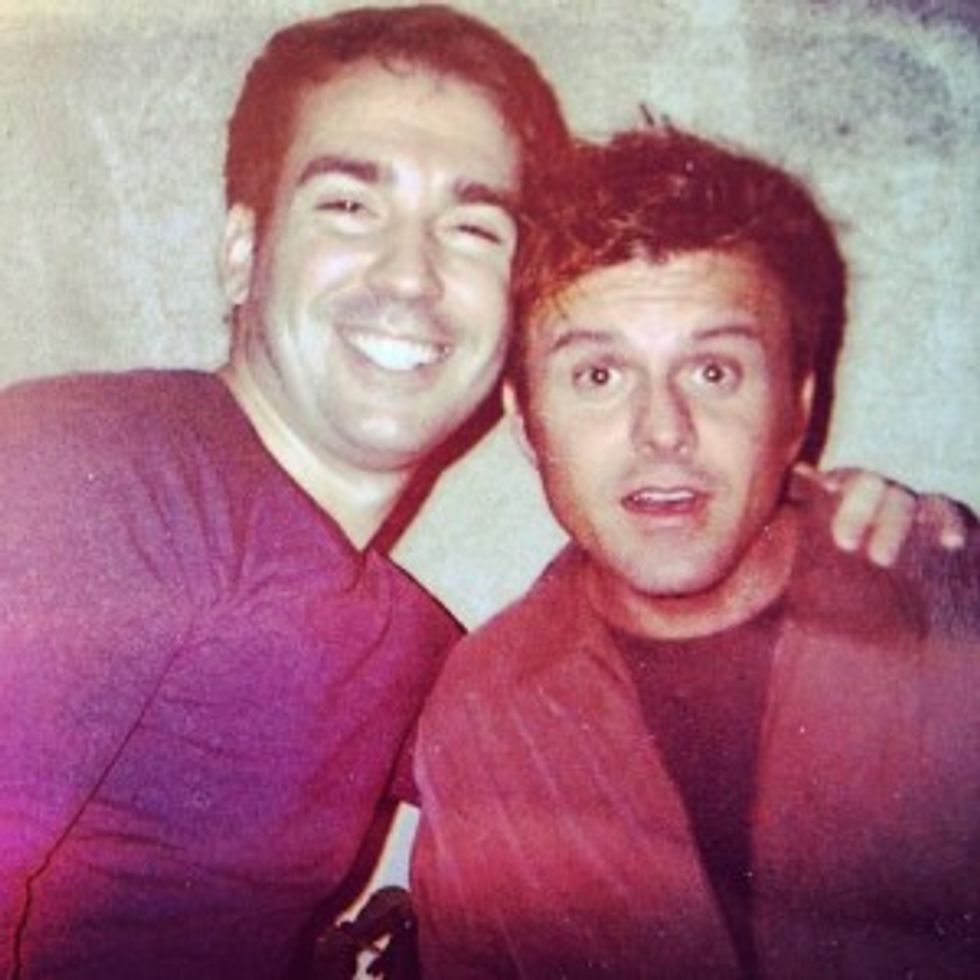 Circa 1998: Timmy (left) and Melton
The men felt there was potential in this relationship; they wanted to be together. Timmy, a nurse, arranged a traveling nurse assignment that took him to Miami for 13 weeks during which he lived with Melton. Their trial run was a resounding success and Timmy never left. In November 1998, they moved in together.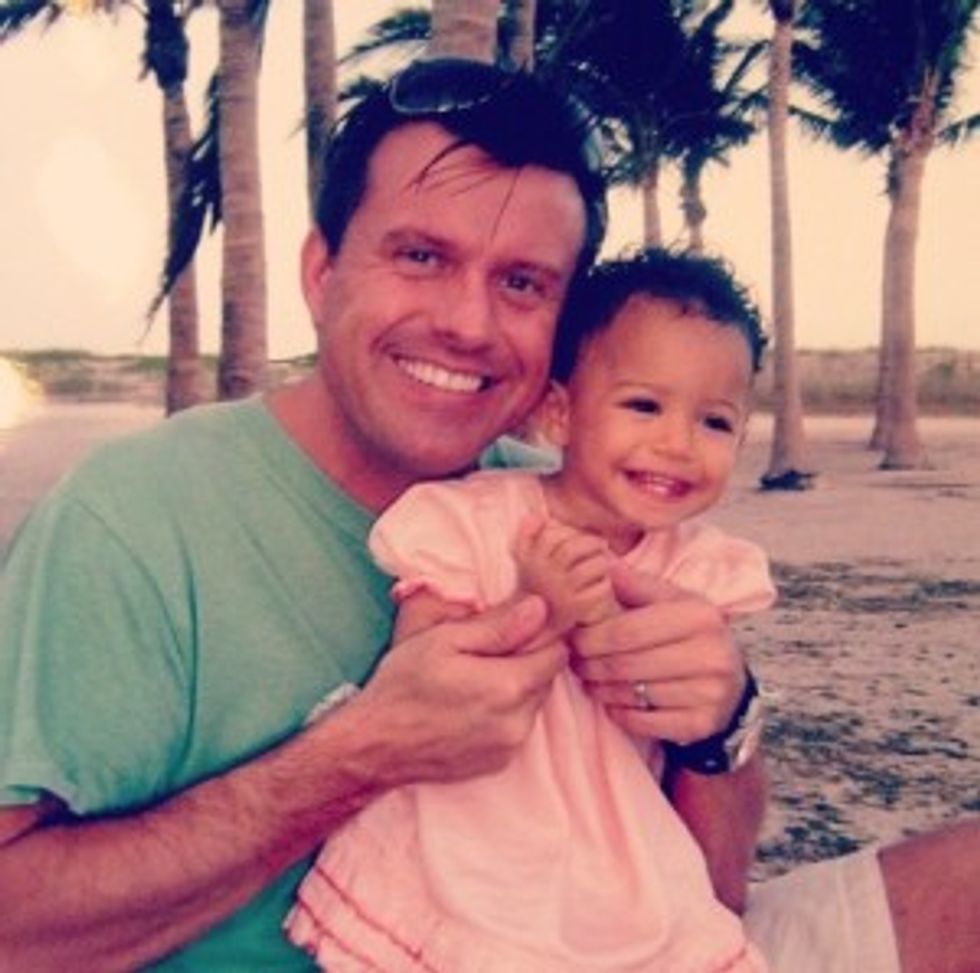 2006: Melton with Kendra.
In June 2004, a family relative of Melton's, who had been battling drug and alcohol addiction, gave birth prematurely to a baby girl in a hospital parking lot. That baby girl, Kendra, would spend the first 18 months of her life in medical foster family care while she required treatment for fetal alcohol syndrome and several other medical problems. When Kendra's biological mother signed her parental rights over to Melton in 2005, he and Timmy became Kendra's de facto parents.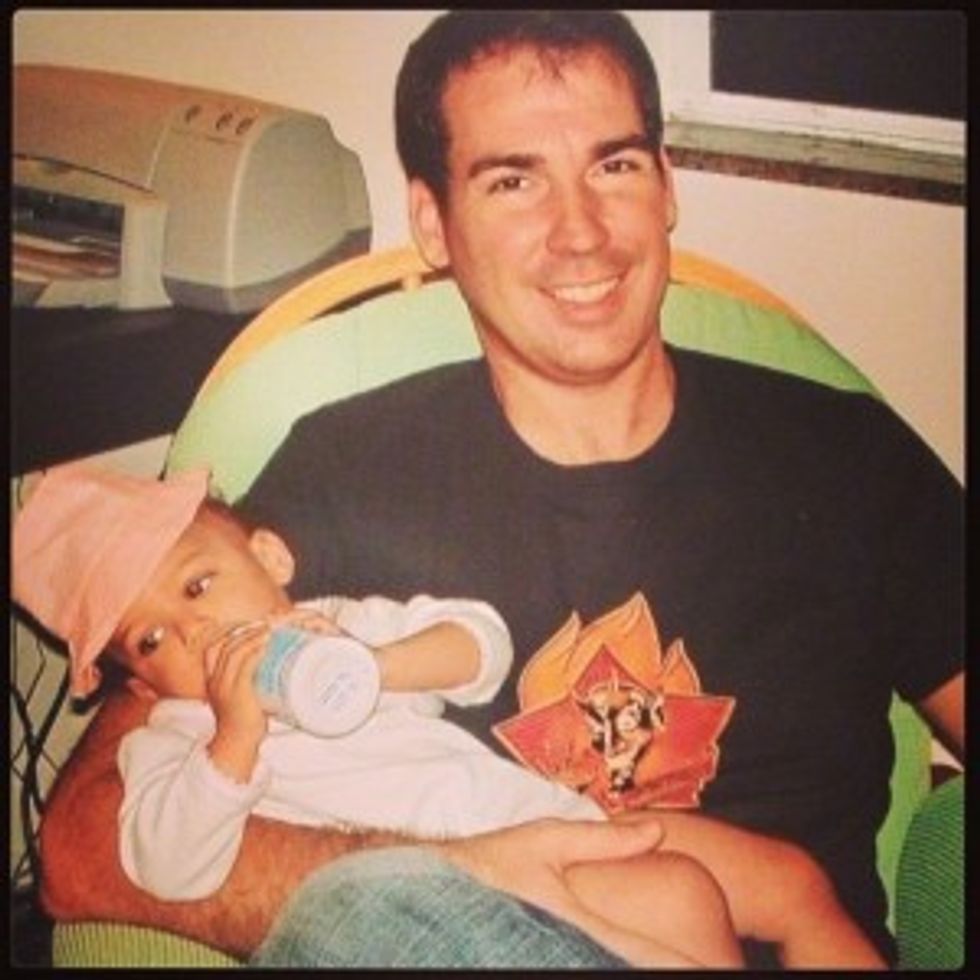 2006: Timmy with Kendra.
Legally speaking, Melton was a single man, because at the time adoption by gay or lesbian couples was illegal in Florida, a result of Anita Bryant's crusading in the seventies. Kendra called Melton "Dada" at first, then "Daddy" as she grew older, and Timmy was "Papa."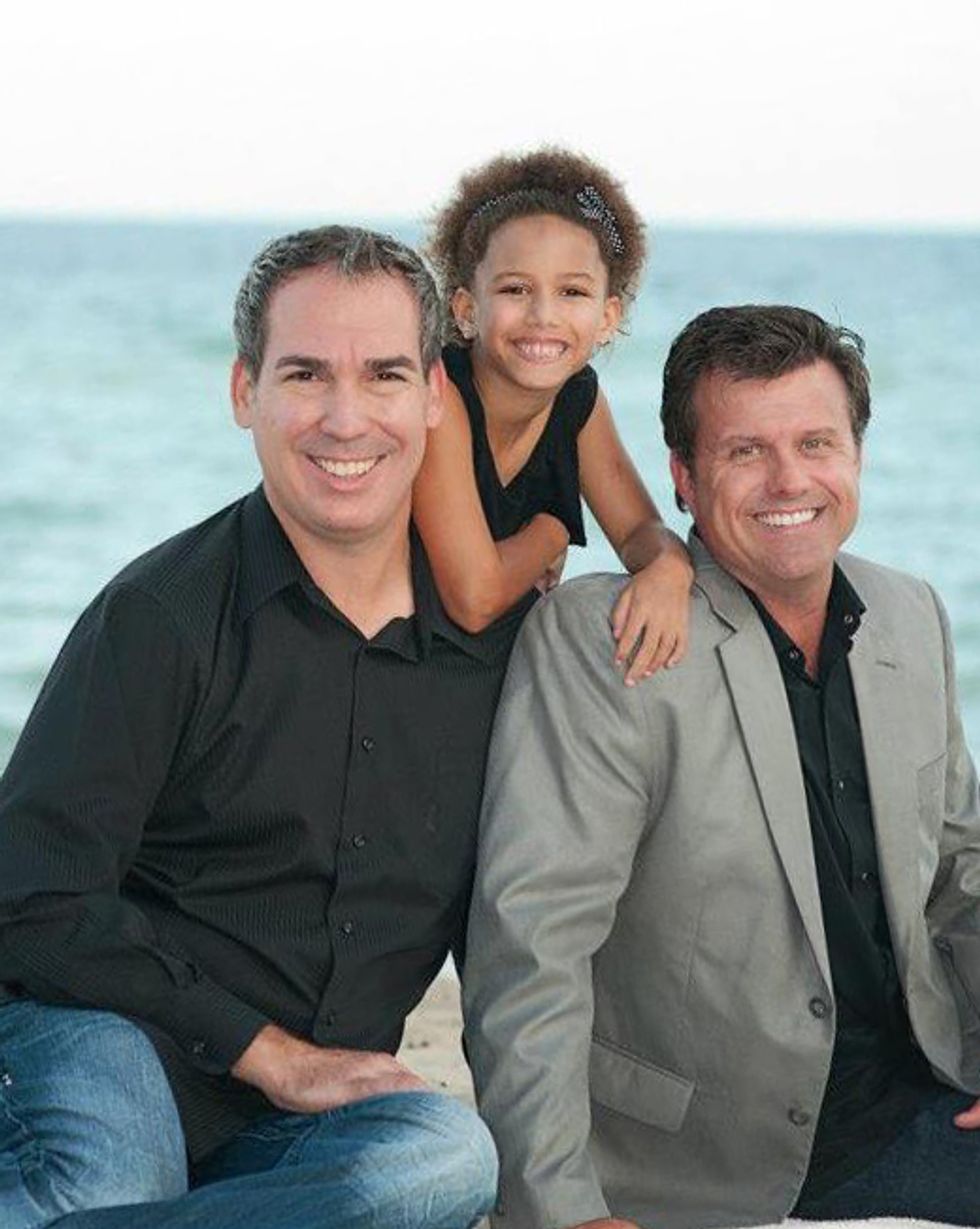 December, 2011: Family portrait
When same-sex adoption was legalized in Florida in 2010, Melton and Timmy decided to wait to adopt Kendra officially until both their names could be on the adoption papers. And when same-sex marriage finally became legal in Florida on January 6, 2015, Melton and Timmy again chose not to rush to get married in order for them both to be able to adopt Kendra. They wanted the same rights and privileges awarded to their straight counterparts, and they wanted to make a stand. They wanted to adopt her together as parents.
Because Melton was the legal guardian of Kendra and there was never any contest from other family members, Melton and Timmy knew they could wait without any challenge or worry of Kendra being taken away from them. Both Melton's and Timmy's families have been very supportive and both dads can attest that, as a family, they have never experienced any form of hatred or homophobia in their daily life in Florida.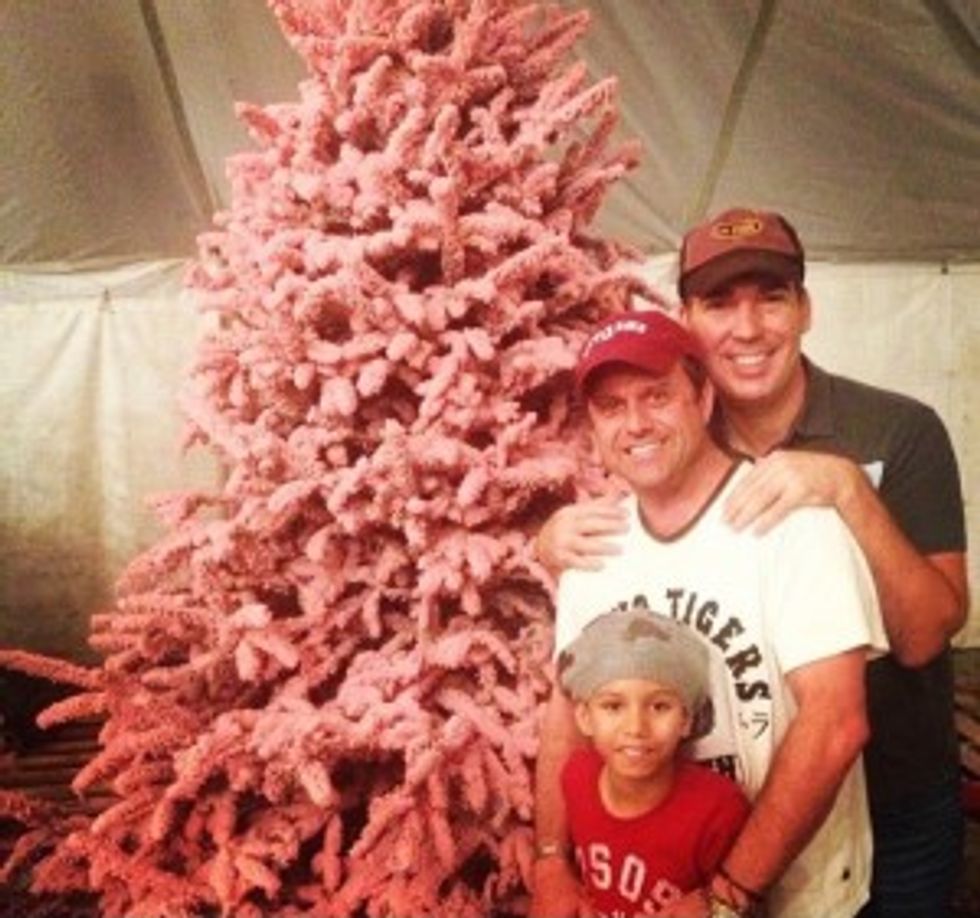 Christmas 2013: Customized pink tree
When the final barrier to their forever family came down last year with the Supreme Court ruling, Melton and Timmy began the legal process to adopt Kendra.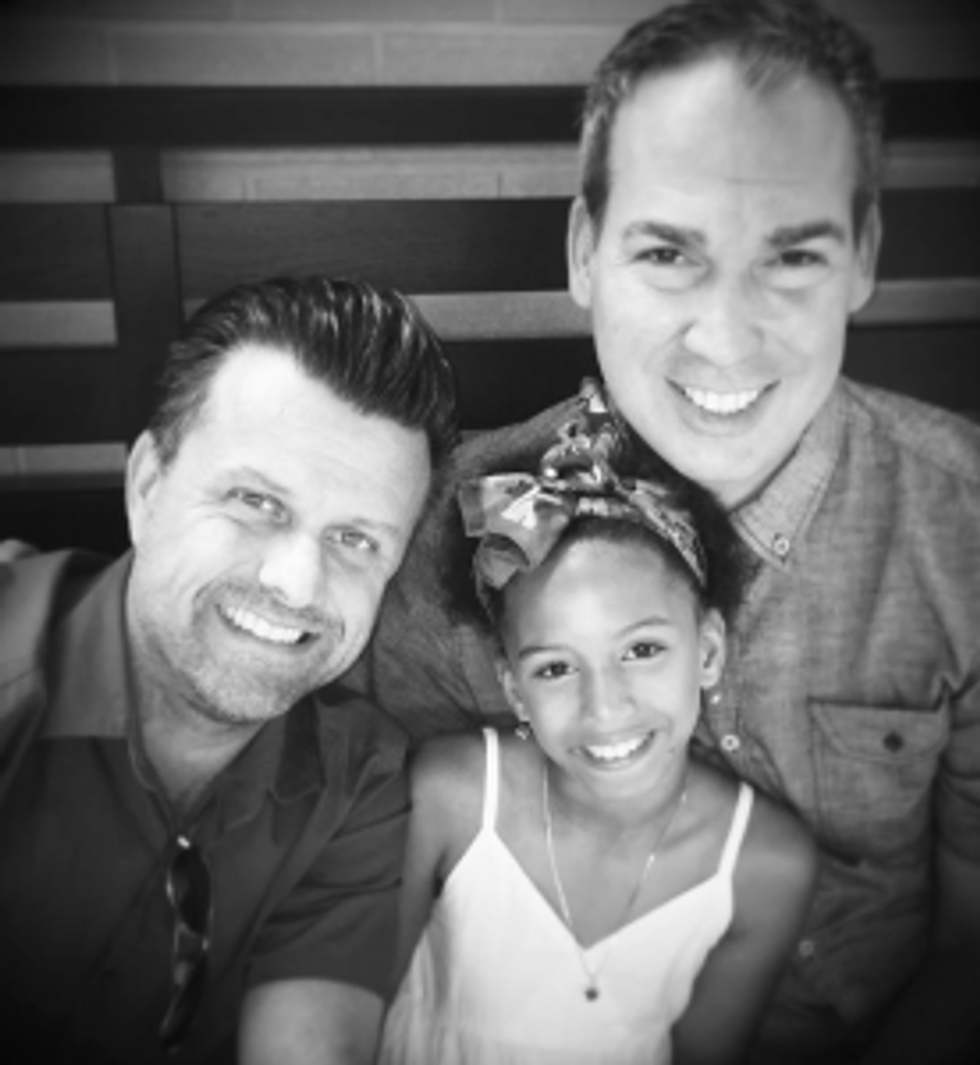 Father's Day 2014
Melton and Timmy are forever grateful to their attorney Elizabeth Schwartz. Schwartz is well-known in Florida as a great advocate for the LGBT community. (She successfully co-represented six same-sex couples who successfully sued for the right to marry in Florida in 2015.) During their court hearing, there was a moment of concern when the judge who was unfamiliar with their case couldn't understand why they weren't married if they both wanted to adopt Kendra. But Melton and Timmy held their ground. Regardless of their family type, they wanted to be able to adopt Kendra as co-parents. And on March 1, 2016, Schwartz helped make that dream a reality: Timmy and Melton officially adopted Kendra.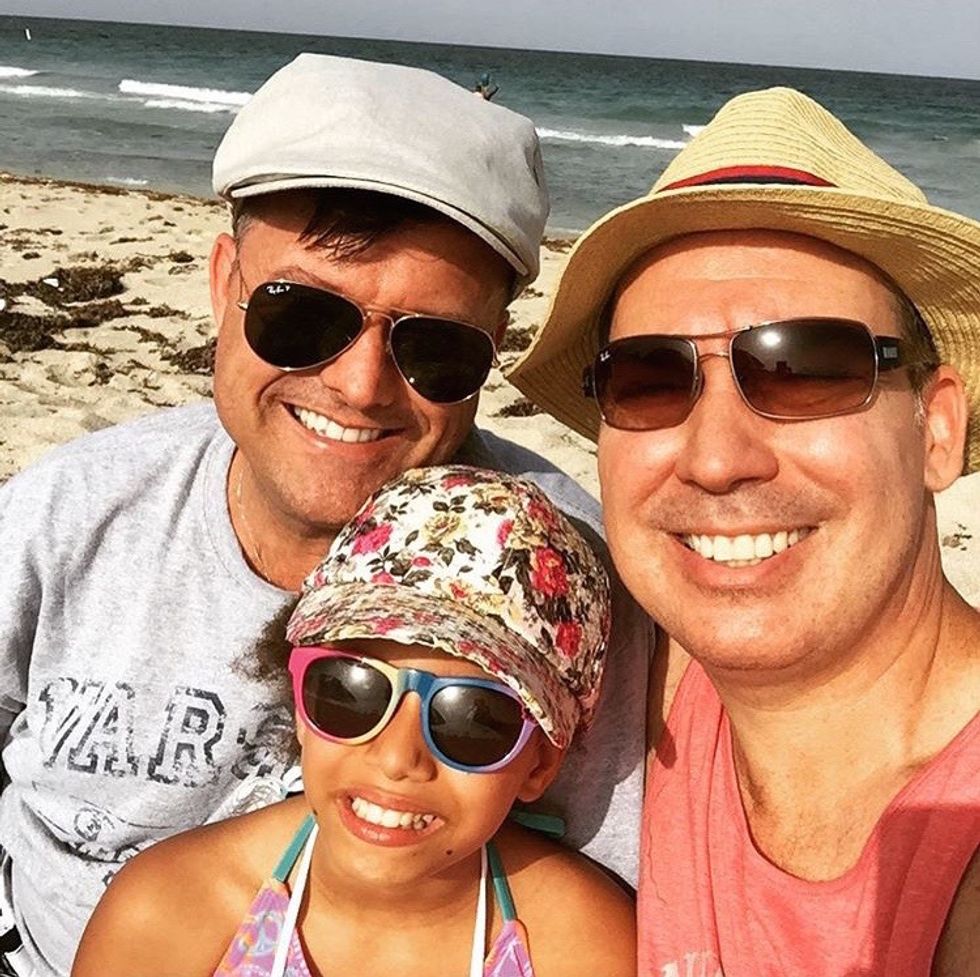 July 2015
Melton and Timmy are incredibly proud of their beautiful daughter Kendra. She is reading above her age and although she struggles a little with math, Kendra is an impressive 11-year-old. Her traumatic entrance into the world has barely left a mark, and her two dads who have provided a safe, loving and nurturing environment are to thank for her happiness. And, clearly, she is to thank for theirs.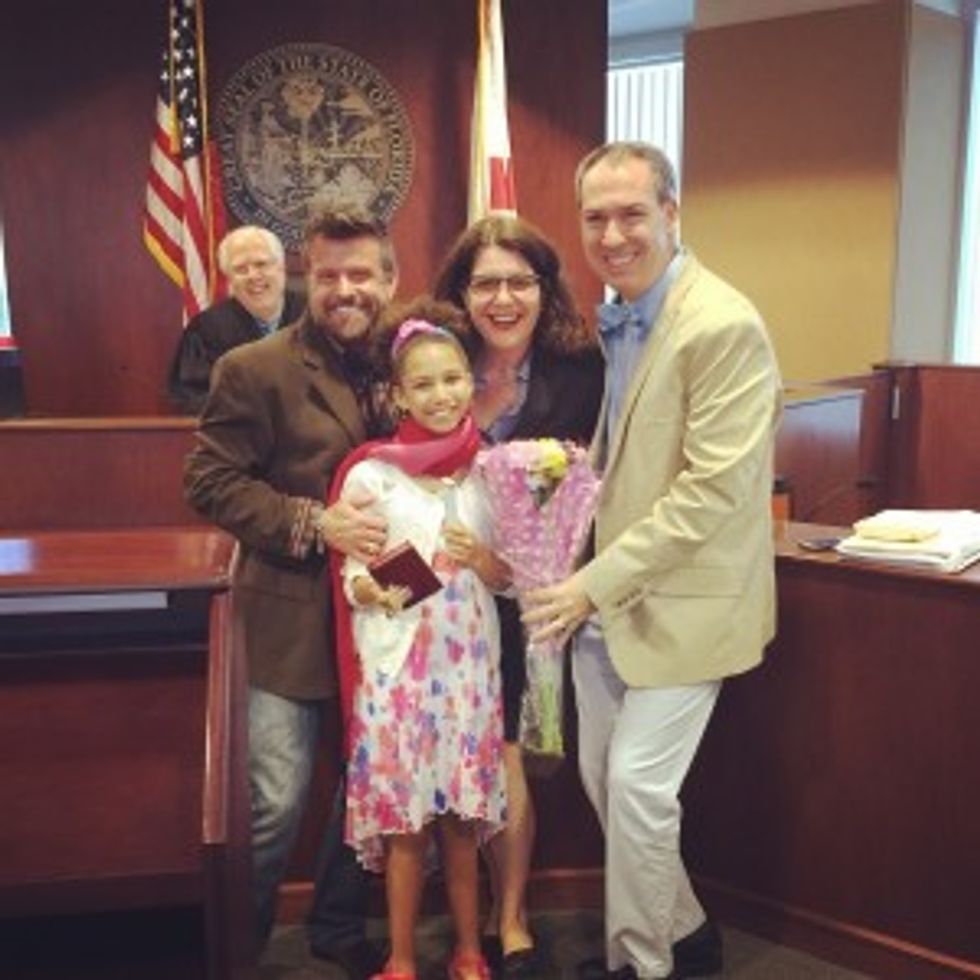 March 1, 2016: Kendra is officially adopted by both Melton (left) and Timmy. Standing between the two dads is attorney Elizabeth Schwartz.