Fun
Take a Chance This Weekend! Unicorn Kicks, Single Papas, and Insta-Dads
Apr. 21, 2017
This Sunday is "Take A Chance" Day! Yes, it may be one of those newfangled holidays invented by the Internet. But spring is the perfect season to try something fresh! So we're all in.
Here's what we're taking a chance on this week:
---
Single and Considering Fatherhood?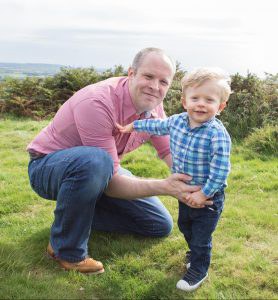 This week we brought you some inspiring advice from proud Papa, Justin Miller. As a single gay dad, he had some sage words for our readers who are interested in fatherhood but are concerned about taking the plunge: "Don't wait for the perfect time" to become a dad. We couldn't agree more, Justin!
---
To Dad or Not To Dad?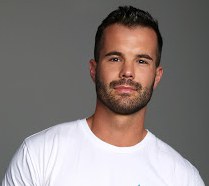 As the first gay man to represent the Australian Bobsled team, Simon Dunn is no stranger to taking risks. But in an essay penned for Gays With Kids this week, he took another chance by opening up on a sensitive subject: will he ever become a dad? He's not so sure.
---
Insta-Birth Announcement?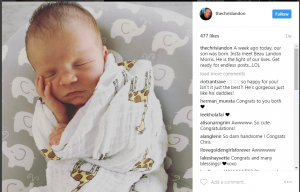 Seems like mailed birth announcements have gone the way of the dinosaur! Two famous gay men this week revealed their happy news on Instagram. Director Chris Landon put up a pic of his newborn beautiful son Beau. And Colton Haynes teased fans with a pretend pregnancy photo. Is fatherhood  just around the corner for Teen Wolf? Also check out April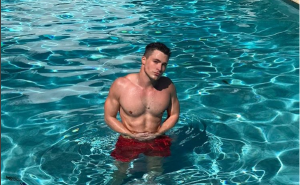 announcements from our readers, many of who took to the 'Gram to share their good news.
---
Old School Edgy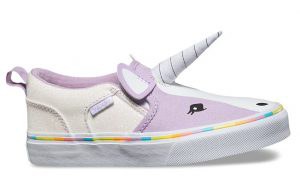 Take a chance on some bold and bright sneakers to jump start your spring! Vans makes fun kicks for kids, and can help dad keep it Old Skool.
---
Listen Up, Nancy!
WNYC Studios recently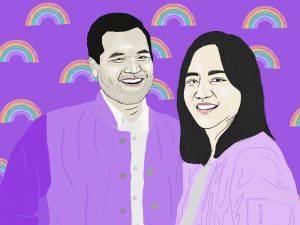 launched a new "super queer" podcast called Nancy, hosted by BFFs Kathy Tu and Tobin Low. They promise to tackle LGBTQ dating, parenthood, and everything in between. Check out Episode 2 where the two explore sex ed (or the lack thereof) for the gay and lesbian community.
---
In Next Week's Guide...National Superhero Day!
Holy made-up holiday, Batman! April 28 i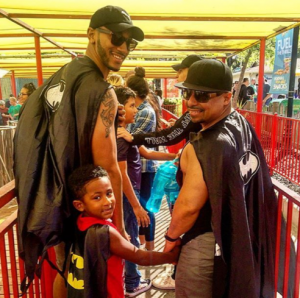 s National Superhero Day! Next week, we'll be breaking out our capes to celebrate the heroes in our lives, both real and fictional. Be sure to share your superhero family photos with us by sending them to dads@gayswithkids.com!
When Milo turned two, friends and family would say, "Just wait for the terrible twos to start!" They came, they were terrible, (ok not all the time) and traveling with a two year old was trying at times, but it was still enjoyable (kind of)!
Keep reading...
Show less
Over 2 years ago, we spoke with experienced filmmaker Carlton Smith about his documentary featuring gay dad families created through foster-adopt. It was a heartfelt project that shone a light on the number of children in foster care (roughly 400,000 as referenced at the time) who desperately needed a home. And the large population of same-sex couples, many newly married, who were interested in starting families of their own.
Keep reading...
Show less
"Let's skip," my daughter said on our way to school the other week. She took my hand and started skipping along, pulling me forward to urge me to do the same.

Wouldn't it look, well, gay, for me to skip down the street? In public? I wasn't willingly going to make myself look like a sissy.
Keep reading...
Show less
Listen to the mustn'ts, child. Listen to the don'ts. Listen to the shouldn'ts, the impossibles, the won'ts. Listen to the never haves, then listen close to me... Anything can happen, child. Anything can be. - Shel Silverstein
Keep reading...
Show less
As part of our ongoing #GWKThenAndNow series, we talk to dads who have gone the distance and been together a great many years. Terry and Michael have been together 15 years, have two children, and live in Orlando, Florida. We find out how it began, and what they look for in a partner in life, love and fatherhood.
Keep reading...
Show less
Johnathon and Corey, both 29, met in 2011 working for the same employer. And since their first date, they've been inseparable. Johnathon is a full-time student pursuing a degree in Human Services, and once he completes his degree, he will return to his Native American tribe to help fellow Native American families in need. Corey is a stay-at-home dad. Together they adopted 6-year-old twins, Greyson and Porter, from foster care on June 1, 2017. We caught up with the first-time dads to see how fatherhood was treating them.
Keep reading...
Show less
It started when a four-year-old boy asked a clown, who had been hired to paint the faces of kids at a picnic, a simple question:
"Can I have a blue butterfly?"
Keep reading...
Show less
The Long Island Adoptive Families support group was created by parents going through the adoption process or who had already adopted. It was a great way to help members navigate the path of adoption whether it be private domestic, international agency, domestic agency or foster care. We spoke with Chemene, one of the founders, and found out how this group is supporting local gay men interested in becoming fathers.
Keep reading...
Show less
GET GAYS WITH KIDS IN YOUR INBOX

Follow Us on Instagram