Gay Dad Life
School Dazed: A Gay Dad Clams Up At a Parent-Teacher Conference
Mar. 22, 2016
I have certain Oh my gosh, I'm a total dad moments. And going to parent-teacher conferences is one of them. My oldest, Keith, is only in pre-K, but I bring it. I dress up, I ask questions, I get into it. The teacher and I sit across from each other in the very same little chairs where Keith and his fellow 4-year-olds sit to paint and draw. It's like an absurd job interview.
---
I like Keith's teacher, and we were having a great time discussing one of my favorite topics: my son. She was talking up the tactic of using picture books without words to get kids into storytelling. She gives each a book and asks the child about the cover, "What do you see? Who do you think that is?" Then they go through each page, discussing what's happening.
She explained that Keith didn't seem to enjoy it that much.
She then pulled out the book she gave Keith. "Mama and Baby!" The exclamation point is the author's, though I did stifle my own wow. The book shows mothers and babies of different species, a new pair on each page. It begins with a kangaroo with a baby in her pouch, and culminates in a mousy mom and her feral child. She looked like a mom who feeds her kid pouches and is always on her phone. Okay, they look like a fine mother-and-child match, but that's what I saw by the end.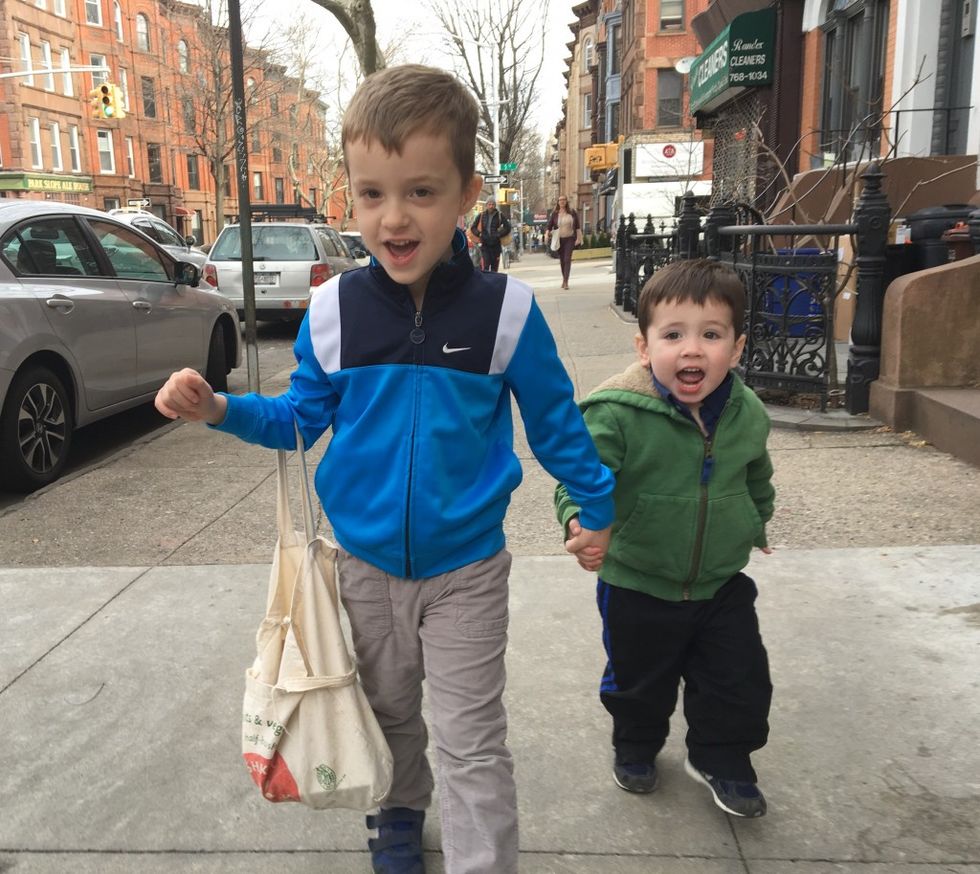 I pictured my sweet, perfect boy, adopted by two guys at birth, paging through this book of moms as his teacher kept asking, "Who is this?"
So I said: "Um … "
That was my initial, brilliant moment of advocacy for my child. The situation was just so comic and heartbreaking at the same time that I was struck dumb.
"I'm just not sure this is the best book for Keith to use," I said finally, trying to be diplomatic. "It's not really what he knows."
"Well, he said some were daddies," she said, before adding, "Which is fine." Fine that he sees men as potential nurturers, or that he didn't get that these are lady mamas of the wild?
Now, I will say this. Keith's teacher is a lovely, kind person. But she just wasn't getting it. And I wasn't mad at her, I was mad at me.
Here's the thing. I consider myself a doctoral student in adoption. I have spoken on panels, for Chrissake. I am nuts about the birth families of my two sons, keeping them informed of every wonderful step of my kids' lives. My husband became an adoption attorney. He literally gives at the office. I am a freaking pro.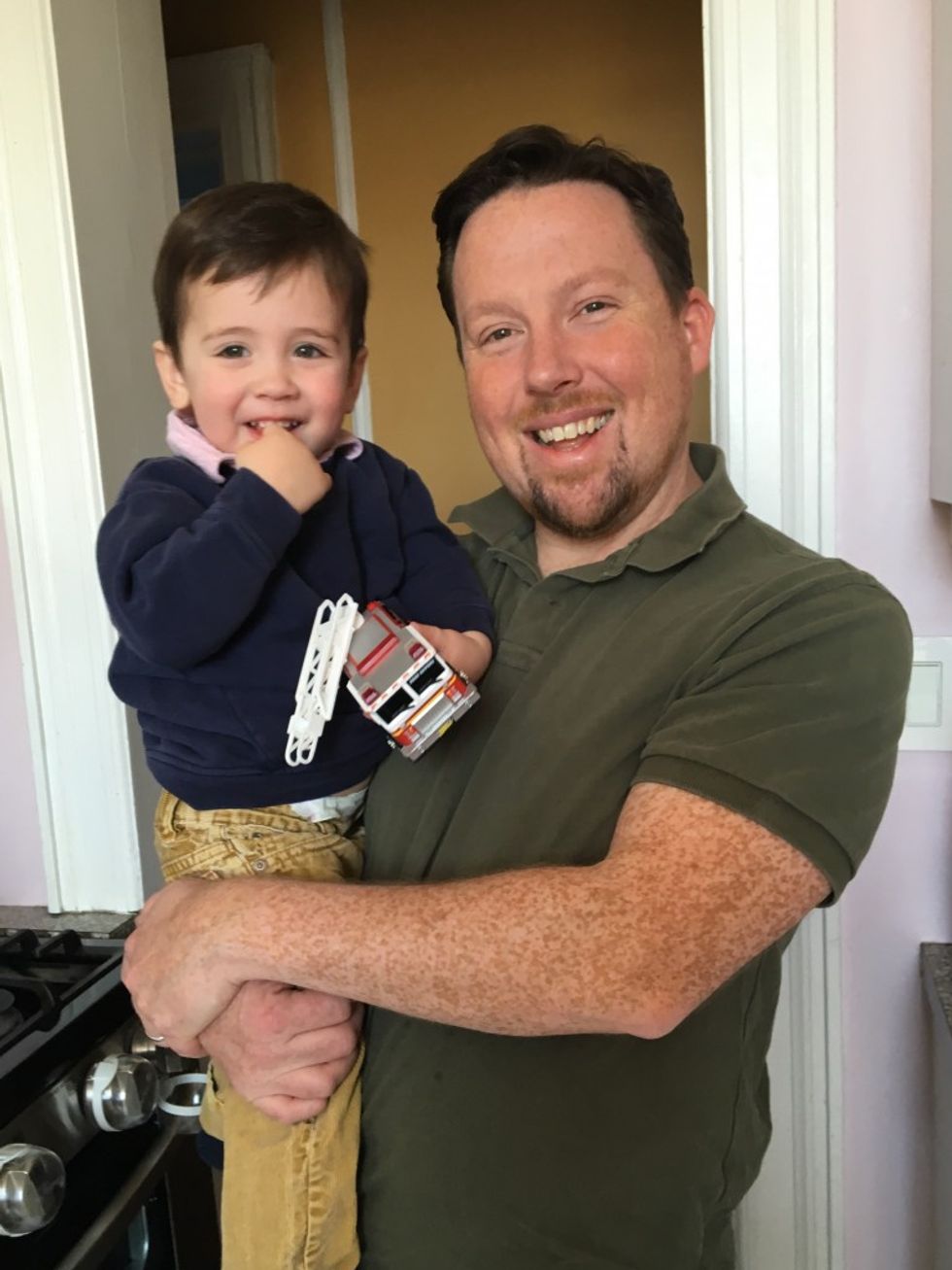 And I got lazy. One time I was on a panel — see? Told you I speak on panels — where a guy in the audience with an annoying voice said that every year he goes to his kids' school and does a whole talk on adoption for the teachers and class. "His poor kids," I thought, haughtily. First they have a dad with an annoying voice and he insists on making a show of himself talking about his kids. Why single them out as different right away?
Well, I was wrong. Our kids, the kids of gay dads, are different right away. And I was dumb to assume that because mine goes to public school in a cool neighborhood, he would not face the little indignities of heteronormative society.
And let's face it, I thought I could coast.
"I'm just wondering," I asked. "Are there any books about same-sex families in the classroom?" I realize the absurdity of asking this in March. I had no idea.
"No," she said. "But we talk about how there are all kinds of families. We have students where parents are of different races. And those parents brought in books that showed families like theirs."
"Okay, I'll bring some in," I said, feeling like the worst parent in the world.
When I got home, I emailed the office and asked if they had any books about LGBT families in the school library. They did not know, was the swift response. But they would be sure to include LGBT books in the next purchase for the school.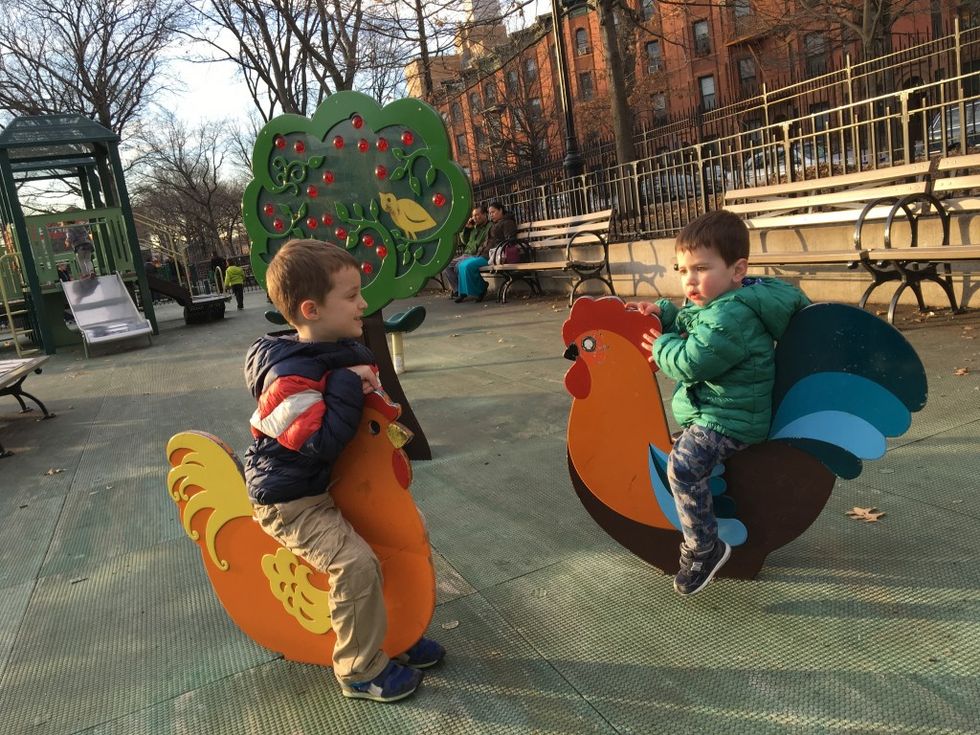 As much as I'm recommitting myself to being a teachable-moment machine, I know I can't do this forever. The last thing a middle school kid wants is a show and tell on what makes them different. But for now, I need to do a better job. I brought in some books for his classroom.
After the conference, I stopped in to visit Keith's music teacher, whom I'd never met. She was about my age, with purple hair. She told me how much Keith loves music.
"I'm thinking about teaching them all 'Rainbow Connection' to sing at the end-of-school showcase," she said.
"Oh jeez," I said. "I'll be the gay dad crying his eyes out in the front row."
She looked at me funny.
"I'm gay, I said. "I meant it like 'gay gay,' not like ... " I managed to get myself together. "Keith has two dads."
She nodded, probably mystified by such an awkward display of pride. I need to get the hang of this by September.