Meet Gay Dads: Jason and David with Scout and Gus
Mar. 21, 2016
What do you get when a designer falls in love with a designer? One stylin' family. Meet designers Jason and David with their kids Scout and Gus.
Together 15 years, since 2002, Jason Oranzo (42) and David Root (45) live in New York City with their twin children. They married (before it was legal) in 2004, with a reception at the Coach Barn on Shelburne Farms outside Burlington, Vermont. Early on in their relationship, they discussed the idea of starting a family. In 2006 they had great success with a surrogate when twins Scout Marjorie and Gus Fate were born.
---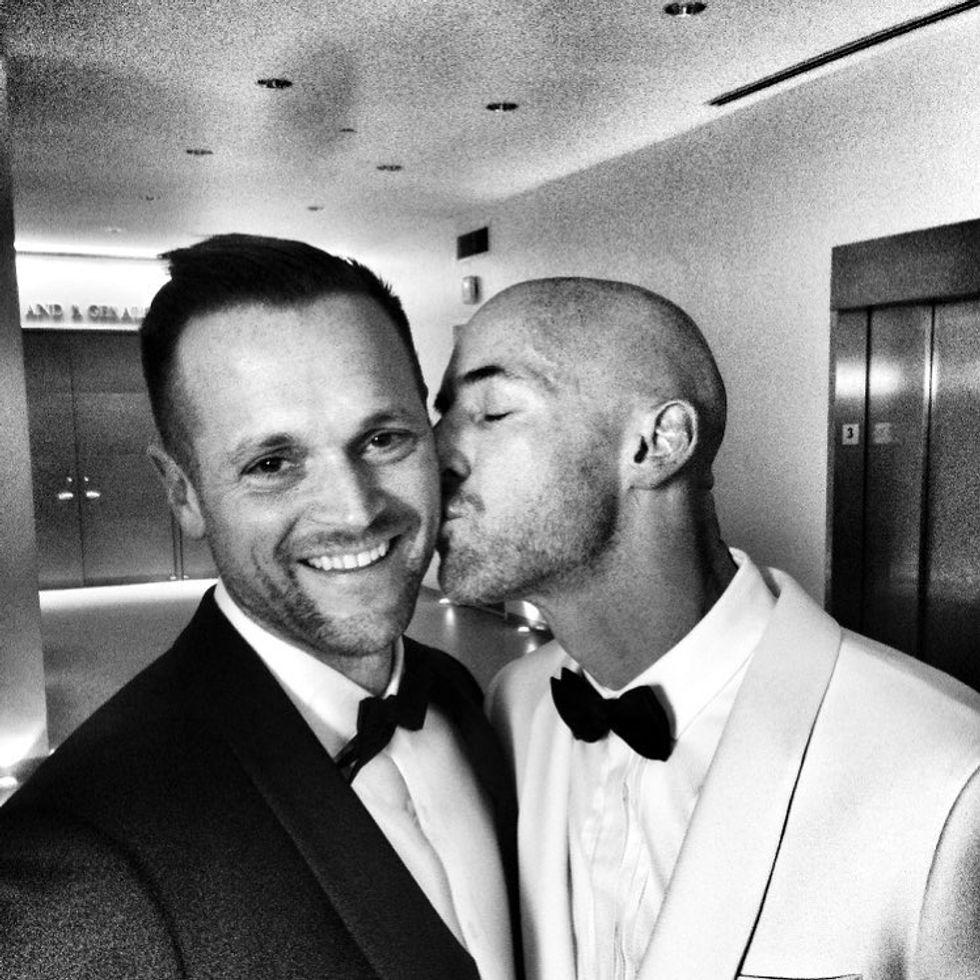 Wedding in 2004, David and Jason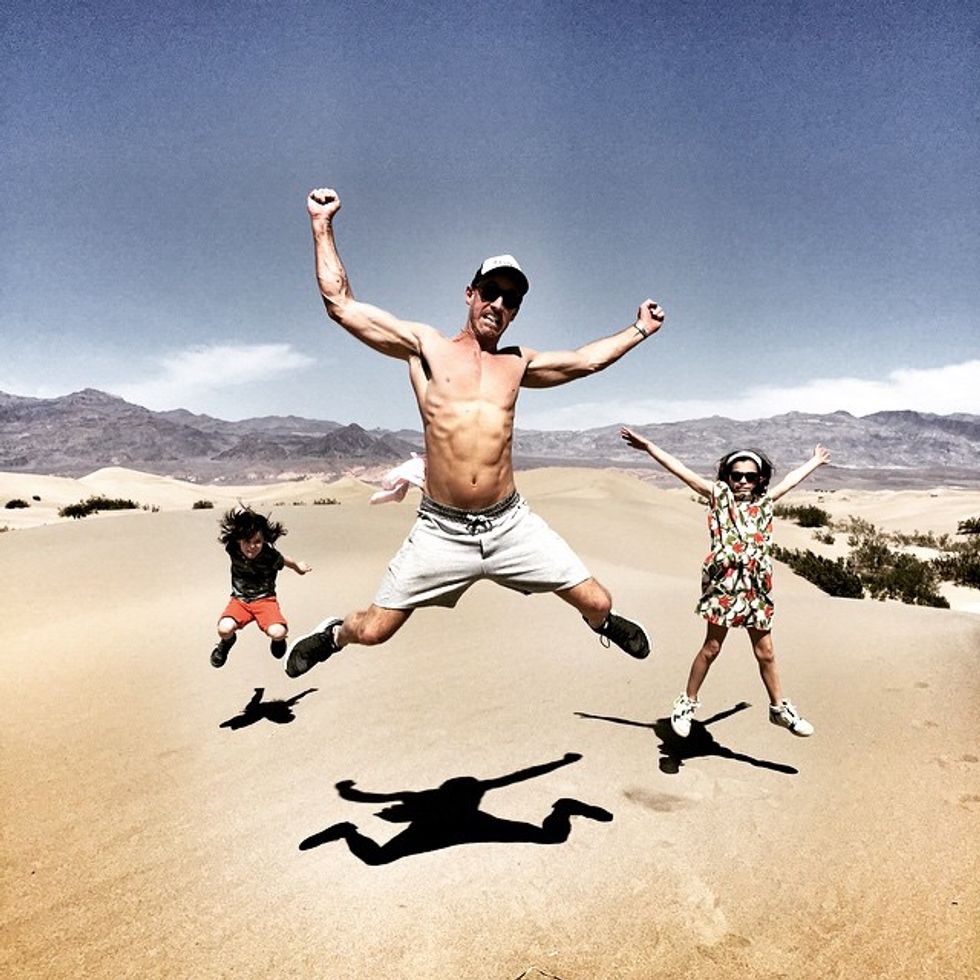 Gus, dad Jason and Scout
Gays With Kids: How did you two meet?
Jason: David and I met while we were both working for Gap Inc. in design. I was working in the graphics department at the time; he was working in boys design. The first meeting we had together I could feel the connection. We dated quietly for a few months, until we knew it was real. Of course, when we let people know, they all already knew.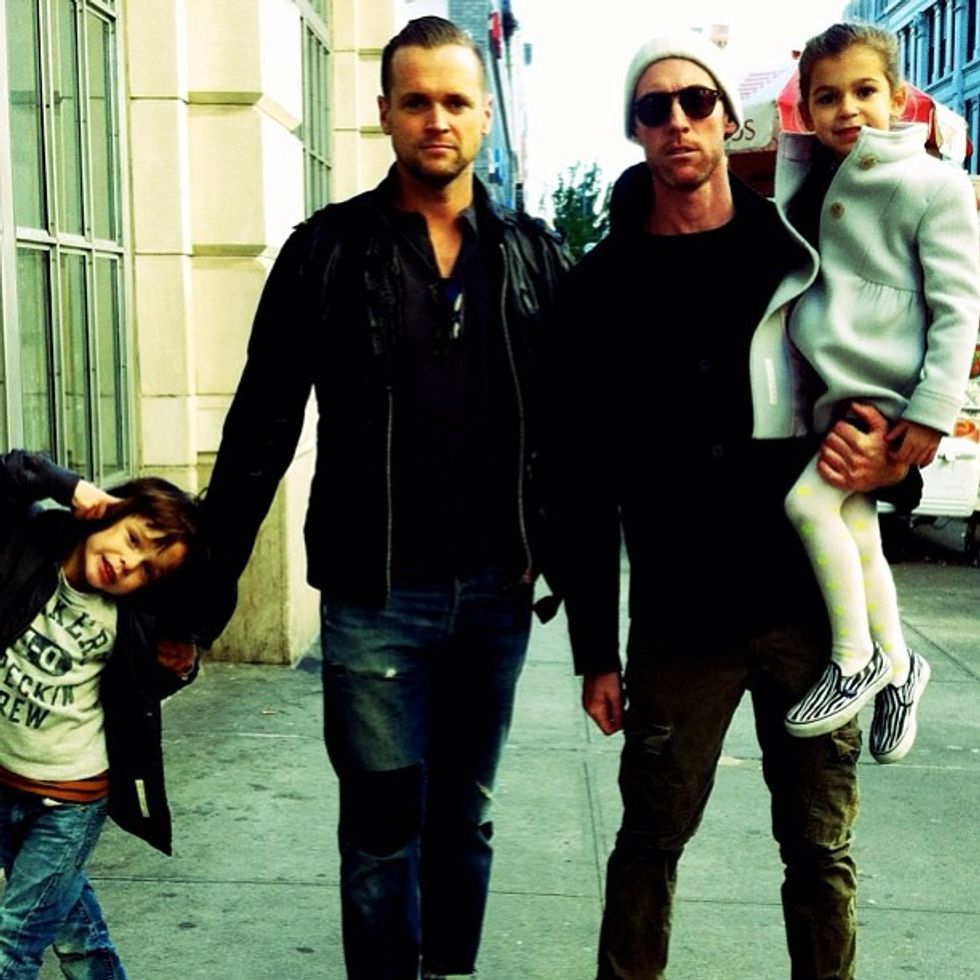 Gus, dads David and Jason, and Scout
Gays With Kids: How did you create your family?
Jason: Surrogacy. It was our first exploration and it just unfolded so naturally and beautifully - giving us two beautiful twin babies.
We started talking about having a family a few months into the relationship. I wanted to make sure that it was something David wanted – and it was. After four years together we decided to start the process. We met with a fertility clinic in Connecticut and began the process of surrogacy. We were extremely lucky! Twelve months after the initial meeting we had a family. We chose surrogacy over adoption simply as our first path to a family. We were open to both.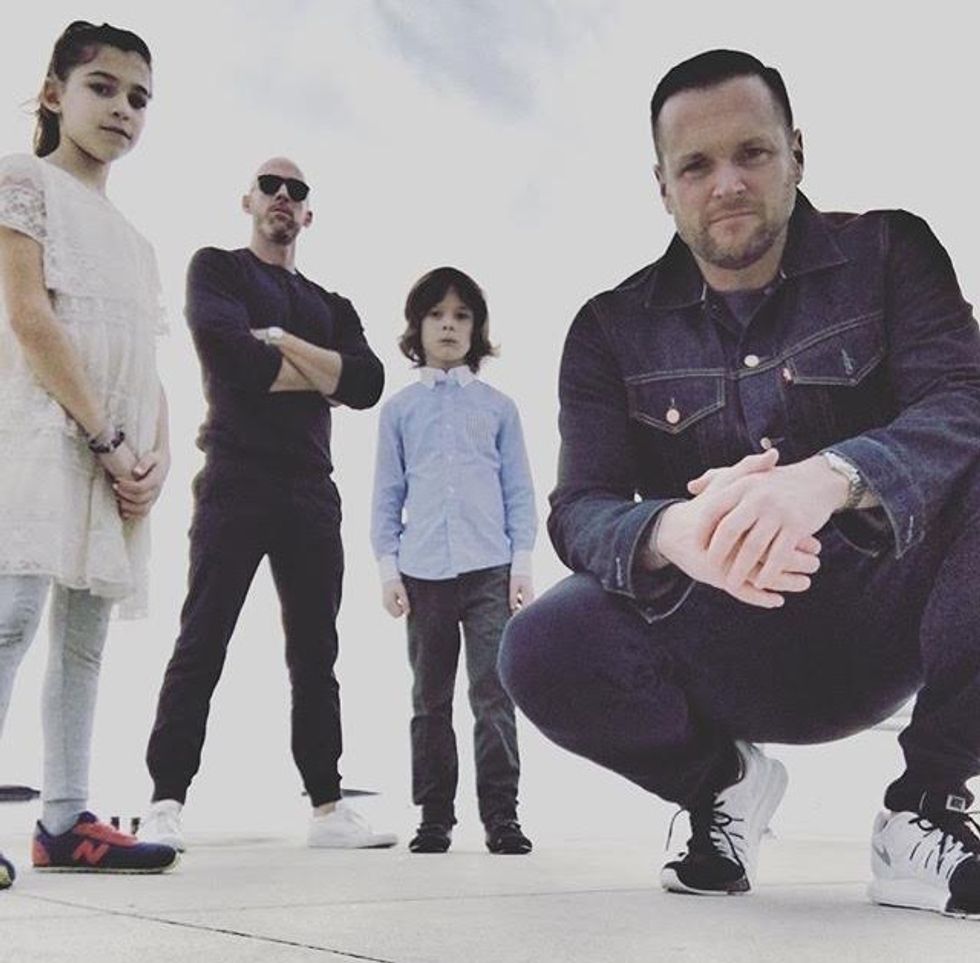 Gays With Kids: What do you consider to be the most important lesson you are teaching Gus and Scout?
Jason: We are proud that our children are surrounded with diversity. We want them to grow with a full understanding of equality and how important it is to spread love all around. We can already see first hand the results, in the way they treat their peers and the comments we receive from other parents, about how loving and thoughtful the twins are.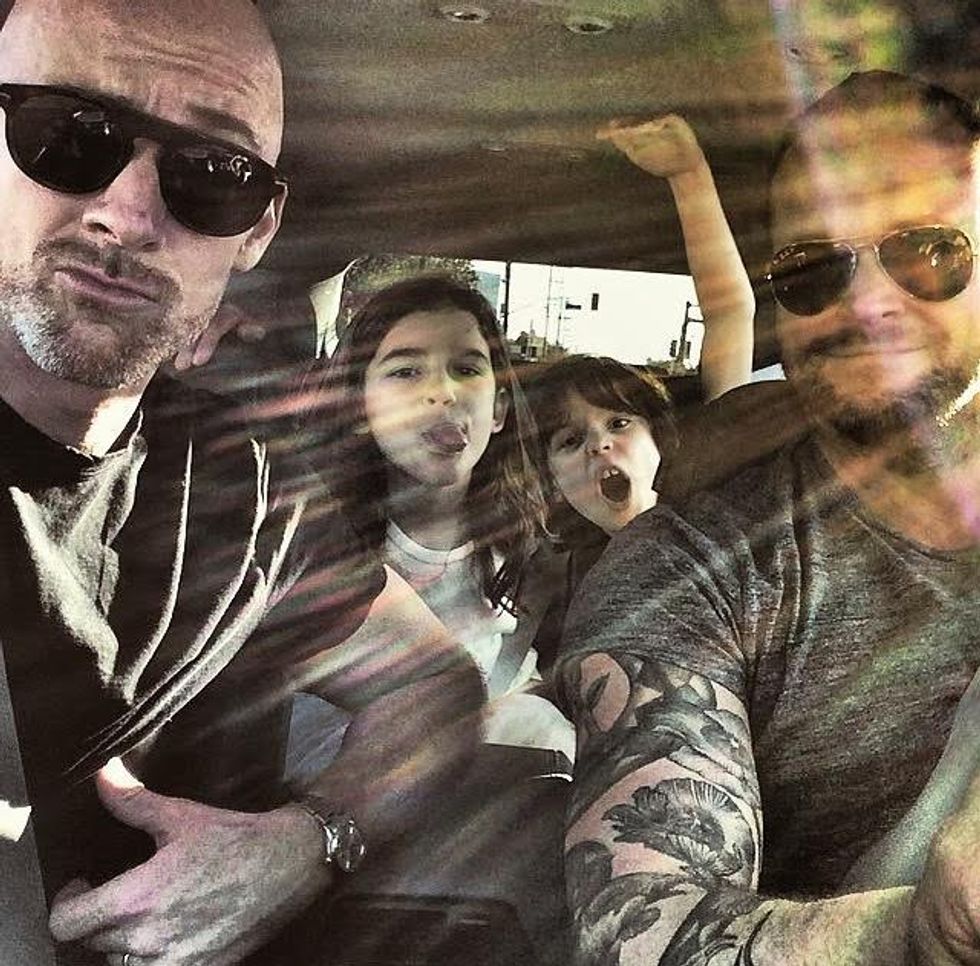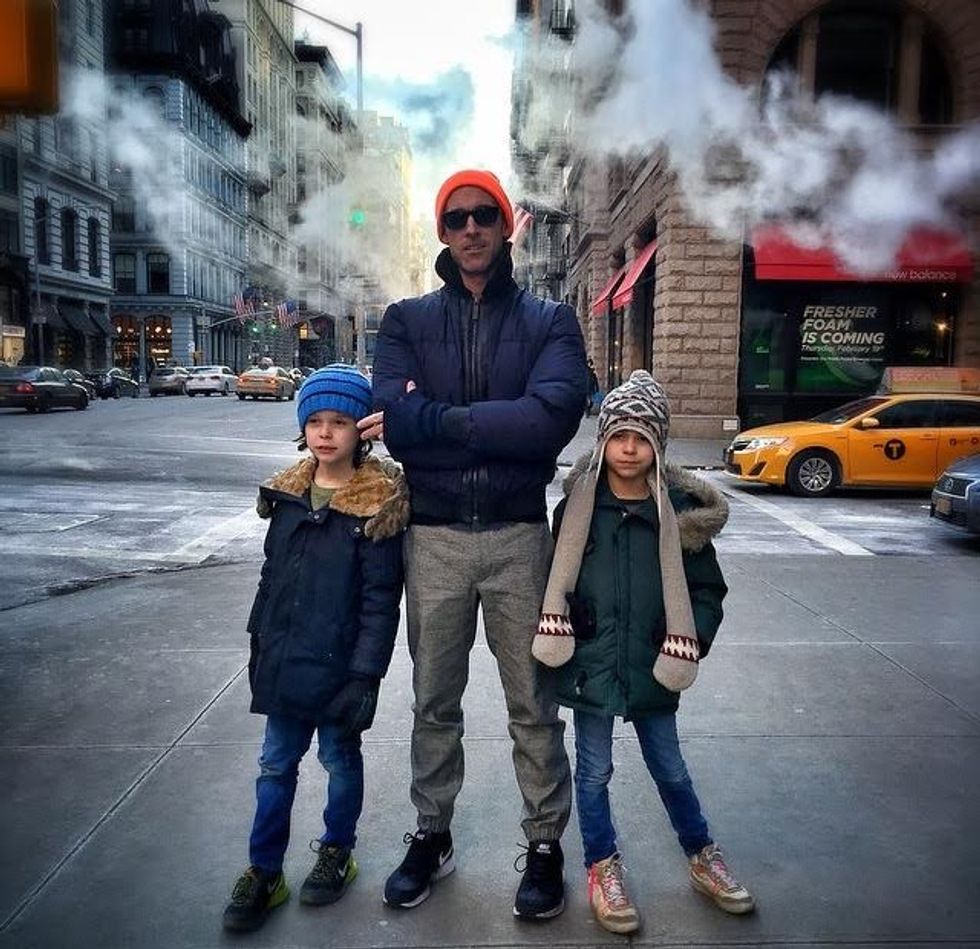 Gays With Kids: Did you always want to be a dad?
Jason: Ever since I was a teenager I wanted to be a father. From babysitting to being an "uncle" to my close friends' kids, I knew it was the path for me.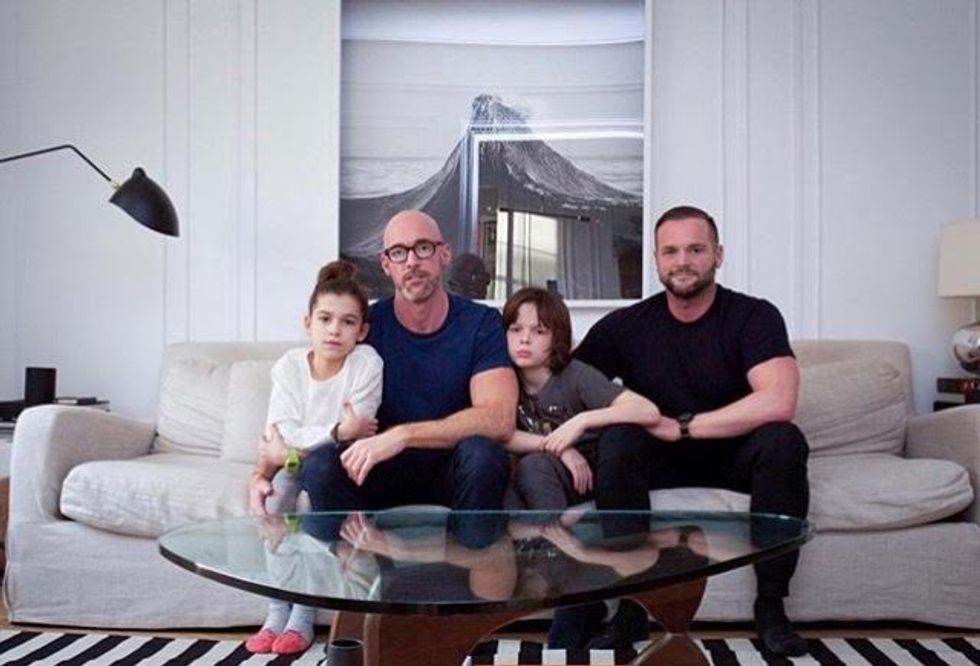 Gays With Kids: What names do your kids call you and David?
Jason: The kids call us both Daddy, but also use our first names. We just let it happen organically.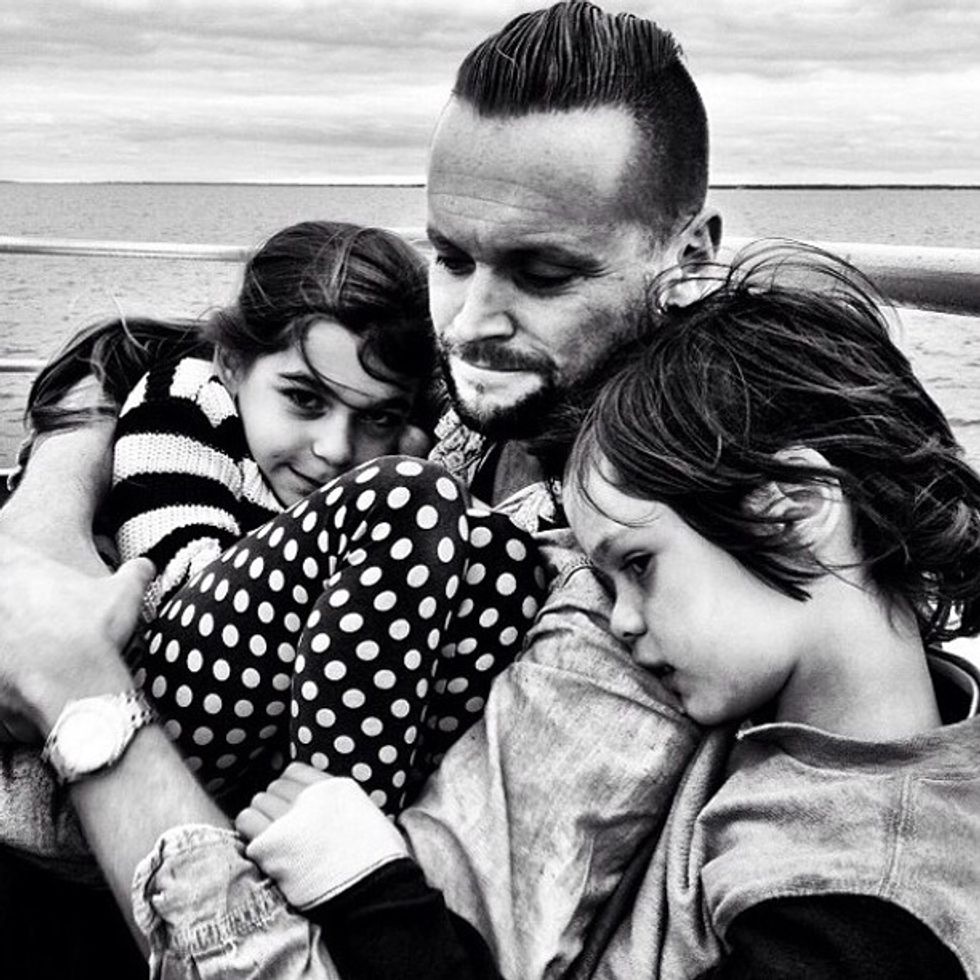 Gays With Kids: Please share any advice you may have for others considering a similar path to fatherhood.
Jason: The best advice we have for others considering this route is this: Know that starting a family puts your children first. You learn to let go of being selfish, and replace that with being selfless. The feeling of caring for and raising a child is the single most rewarding feeling we have every felt. As hard as the journey is, every challenge has its reward.
More "Meet Gay Dad" stories: