Mar. 02, 2016
Most fathers have to wait years before hearing their children say, "I love you." Bryon Denton, however, heard those magic words from his son, Jason, the very first day they met.
---
At the time, Bryon was working as a contract nurse at a home for children with developmental disabilities in Champaign, Illinois. His first day on the job, he was told that one of the kids, Jason, a 12-year-old boy with cerebral palsy, had very limited speech, and that he shouldn't expect much in the way of communication.
"They said he basically didn't speak, and when he does it's very hard to understand, so he doesn't talk to many people," Bryon recounted when we spoke by phone recently. So when Bryon walked in the room that first day and Jason looked up and said, "I love you," as clear as can be, his heart melted.
"I'm a big softie," he said. "I'm not sure why he picked me to talk to, but I of course fell in love with him right from the very beginning." His connection to Jason grew the more the two got to know one another. "His personality is always fun, happy and loving — he's the most loving child I've ever met. Every time I leave the room and come back in, I get a huge hug like he's just seeing me again for the first time in a long time."
Of course, that first day Bryon didn't know that Jason would become his son within a few short years; but his mother had a hunch. "When I was driving home from work that night, I excitedly called my mother and told her all about Jason. She told me, 'Just you wait,'" Bryon said, laughing, "'you're going to be bringing one of these kids home one day.'"
This prediction would prove correct, but it was far from preordained; Bryon would face a lengthy fight before he was able to claim the legal right to call Jason his son.
The trouble all started, oddly enough, because of a spare ticket to Suessical the Musical. "I had tickets to see the show," Bryon explained, "and I knew Jason loved music, so I thought, this will be perfect." One day, when Jason's mother was visiting him in the children's facility, Bryon asked her permission to take him to the show, which she granted. Soon after, Jason was sitting in the audience of his first Broadway show, delighted by a singing and dancing Cat in the Hat.

Jason enjoyed the experience so much that Bryon began taking him on additional outings, always with the consent of his mother. "She had a hard life," Bryon said, explaining Jason's mother was in and out of prison for much of her life and thus unavailable to provide for her son. Jason's mother was nothing but thankful, then, for the connection that was forming between Bryon and Jason.
Bryon's employer at the children's home, however, was less excited about this new relationship. "The administrator of the facility decided I could not possibly like a teenage child with developmental disabilities in the way that I did," he explained. "So she fired me."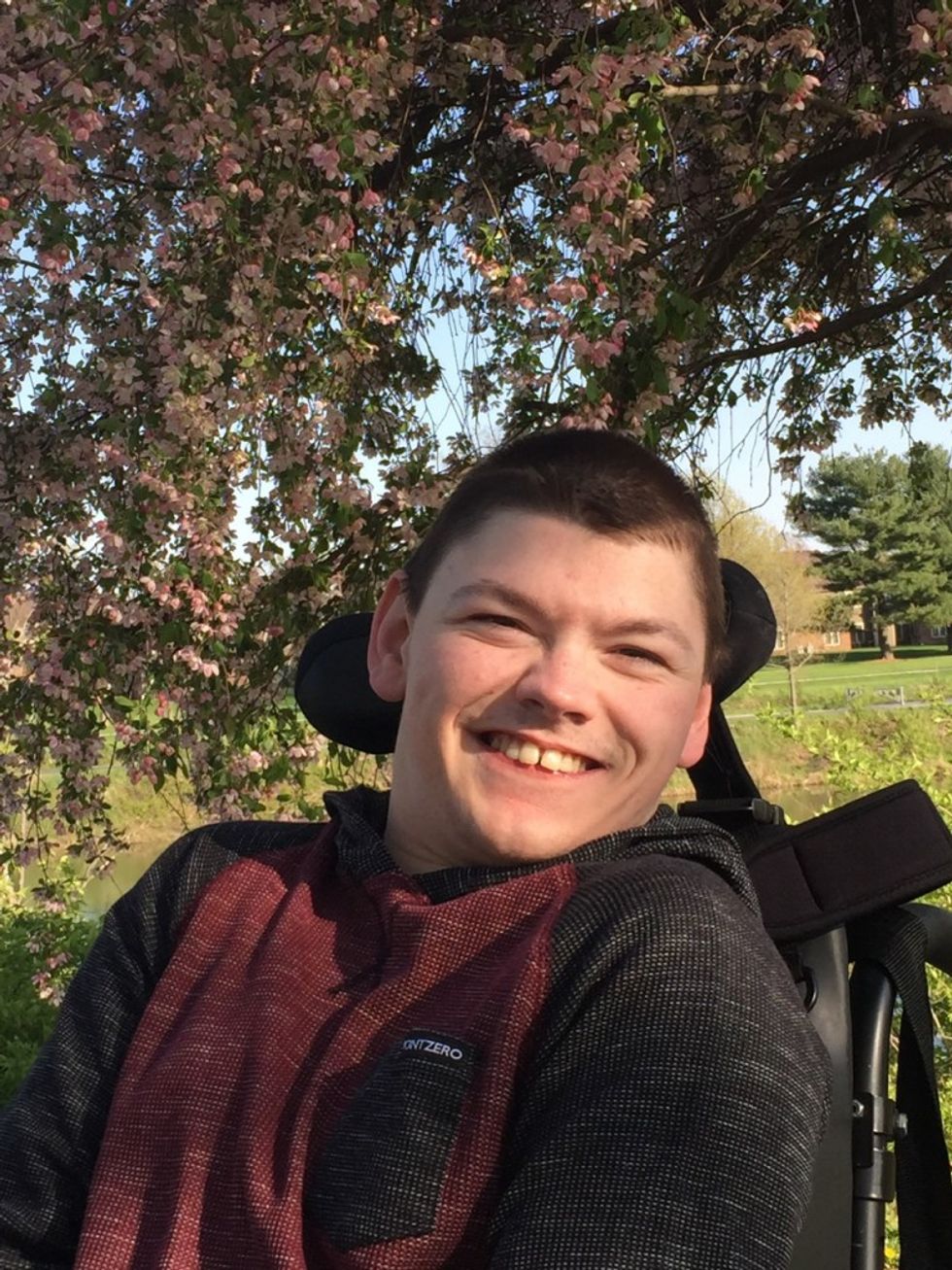 Jason Denton
Bryon's boss never directly alleged that he was maintaining an improper relationship with Jason — the official reason for letting him go was that he was "unable to follow directions" — but it was certainly implied. After Bryon was terminated, Bryon's boss even convinced Jason's aunt, who had taken over custody of Jason while his mother was in prison, to rescind his visitation rights.
Jason's mother was not happy with this turn of events. "She really liked me," Bryon said. "So she actually filed to give me custody of him." Originally, Bryon's case did not look promising; he was only 21 years old at the time, an age when many young men would be unprepared to take on the responsibilities of caring for a teenager with special needs.
Complicating matters further was Jason's aunt, who retained custody rights, and fought Bryon's custody claim, even though he had his mother's blessing. After about a year and a half of arguing over the matter in court, however, Jason's aunt stopped contesting the matter. "She just walked into court one day and said, 'I didn't want him to begin with,' and walked out."
With Jason's mother incarcerated, and no other relative stepping forward to claim him, Bryon's case for custody suddenly looked much more promising. "The judge was like, okay, now we have a problem, because mom is in prison and there's nobody to make decisions for a child with special needs."
Any concern the judge had about Bryon's ability, as a single 21-year-old, to care for a special needs child was offset by his knowledge and skills as a nurse. "It made a big difference. This is a child with medical needs — he doesn't eat by mouth at all, he feeds through a gastro tube in his stomach." To complicate matters further, Jason was experiencing some serious health issues during his prolonged custody battle. "The children's home couldn't figure out what was going on with him, and someone needed to make decisions, so I filed for emergency custody of him, and the judge granted it."
Bryon's medical training would prove useful right away; once he got involved in his care, Jason was diagnosed, treated and discharged within three weeks. "It was just pancreatitis," Bryon said, frustrated. "It's something that's very fixable. We didn't know the cause, but it's still fixable. It seemed like the children's home was just going to let him die from this. He had just turned 14 and weighed 42 pounds."