Gay Dad Life
The 7 Worst Types of Parents You'll Meet During Playdates
Feb. 12, 2016
I detest playdates.
There, I said it.
Before I go any further, I promise I'm not talking about the playdate I had with you. That was the one exception. You and your kid are the greatest.
---
And I'm not talking about "playdates" with my existing parent friends — they usually go off without a hitch. Our kids entertain themselves while we adults get in some much-needed catch-up time.
I'm talking about parents, strangers save for the fact that their names are on a contact sheet distributed by a school, arranging for their children to spend time together for the benefit of the children (again, the benefit of the children).
Why do I dislike playdates so much? It could be that your kid (okay, my kid) sucks at sharing and taking turns. Perhaps I don't want to be a cruise director in charge of keeping everyone occupied, or maybe I get too stressed out over your kid's myriad of food allergies. Maybe I'm over parents comparing their kid with my kid. Or maybe, just maybe, I'm extra sensitive about the image I'm projecting as a gay father, and I'm tired of working extra hard to combat the gay dad stereotype.
Nope, it's none of that.
It's O.K.P. (other kids' parents)
In the past few years, I've found myself suffering through an assortment of cringe-inducing playdate scenarios, none similar to the last. I've seriously seen it all. To paint a clearer picture for you, I've broken down some of the more offensive playdates I've been forced to stomach over the years.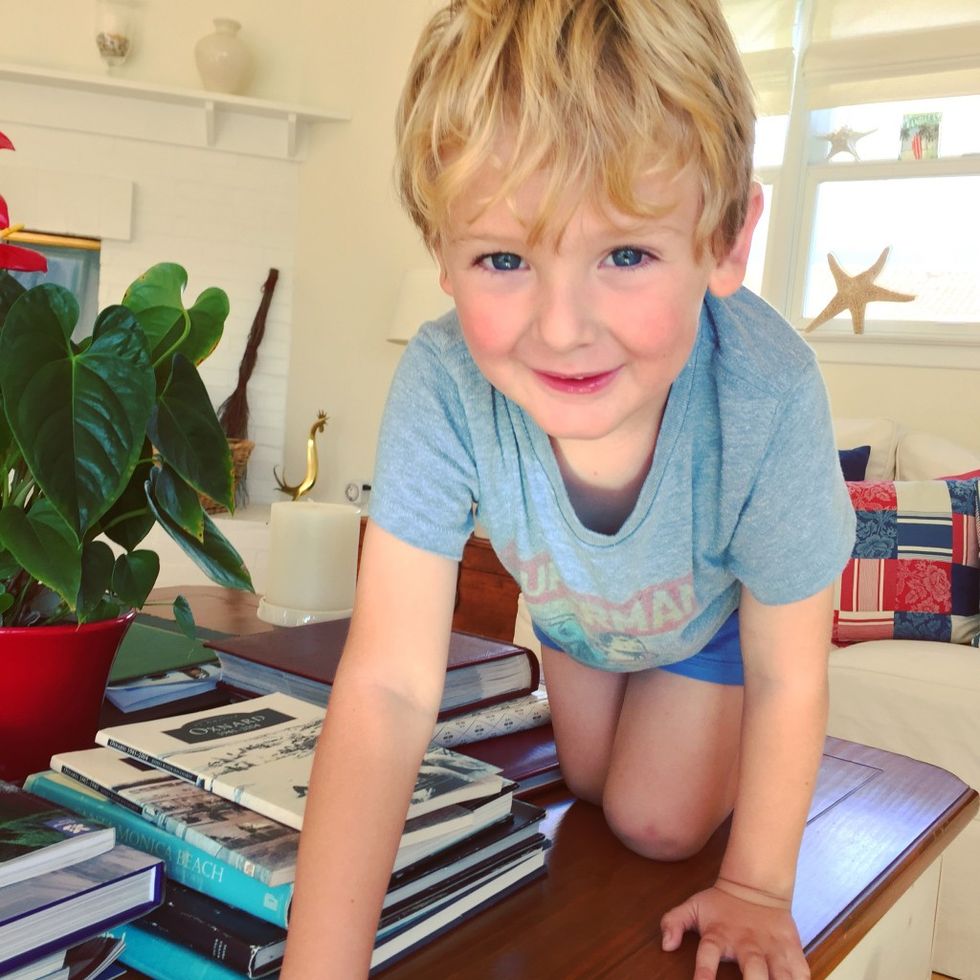 #1: The Kid Thief
So here's how it usually plays out. Doorbell rings. Kids make a beeline for our playroom. There, they find all of Max's new toys perfectly lined up with museum-like precision, each one displayed an inch-and-a-half apart. Never get in the way of a boy and his Hot Wheels. Anyway, a few weeks back, Max's friend Gabe and his mother were over. Things seemed to go well. No spills. No blood. No teeth marks. No reason not to invite them over again. Then, after the playdate ended, after the guests had driven away, Max pulled me to the Hot Wheels lineup where there sat two conspicuously empty spots. With eyes full of tears, he says: "Gabe stole my new fire truck Hot Wheels."
Shoot me now.
What was I supposed to do with this information? Is there a civil court for this type of thing? I texted Gabe's mom and asked if he accidentally brought home a few of Max's Hot Wheels?" She responded with:

Backfired.com. But at least it gave me 24 hours to install a baby cam.