Mar. 09, 2016
---
Before the time of apps and online dating sites for men seeking men, there were gay bars: a more traditional start for many of our gay dad families. And how Doug met Bill was no different. Their paths crossed 20 years ago when a mutual friend introduced the two at a bar, and Doug says there was an immediate attraction. Doug, 50, reminisces: "In a way, it was kind of like fate. I went out to meet some friends for a drink, not expecting much, and I met my partner of 20 years – I feel very lucky to have Bill as my partner and best friend in life, and I couldn't imagine it all happening any other way."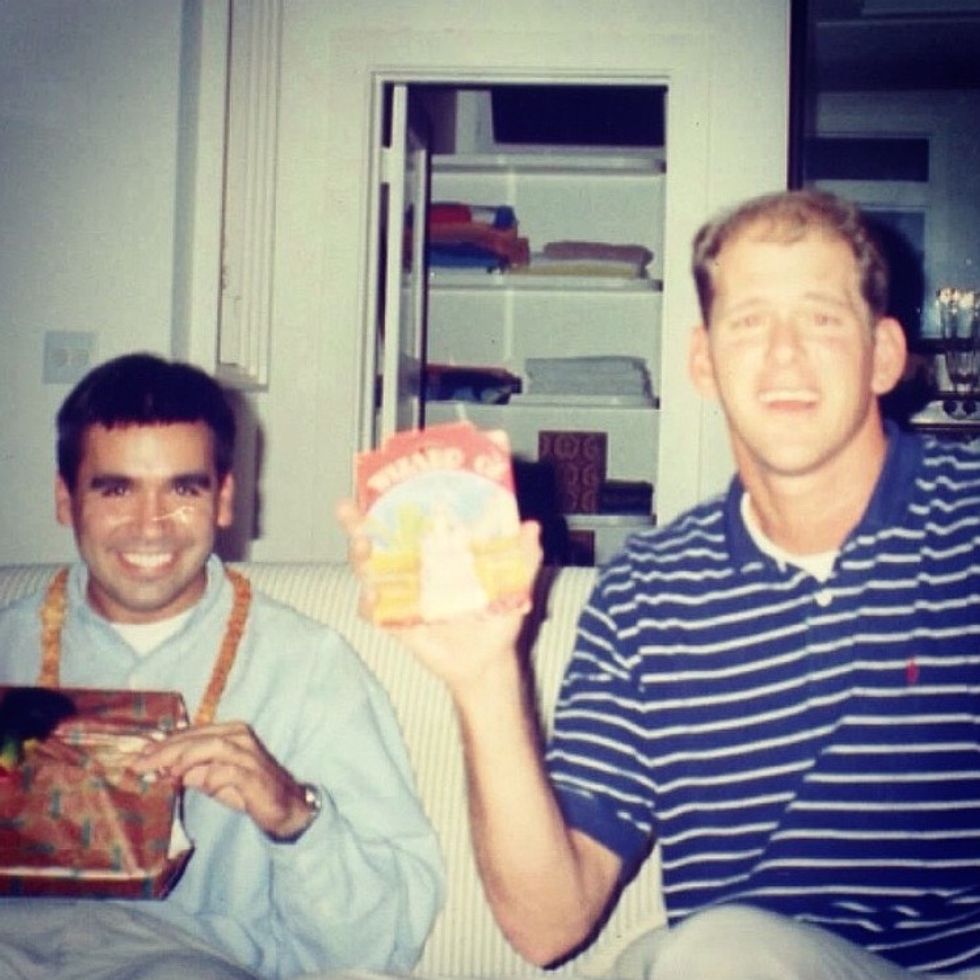 1996: Celebrating Bill's birthday (Bill on the left; Doug on the right)
Doug is the director of alumni relations at the Punahou School in Honolulu, Hawaii; Bill, 49, works in development/fundraising for Easter Seals Hawaii, a non-profit health agency, also in Honolulu. And Honolulu is where the family of three live. Doug and Bill always wanted children; however, they waited a long time to begin their journey to fatherhood: They decided to have kids after being together for 10 years. Unexpectedly, the road was long and extremely bumpy. Finally, after seven years of trying, their beautiful daughter, Cristina, was born. Doug offers this wise advice to gay couples: "In hindsight, I would have had several serious conversations with my partner about how far we were willing to go (not that we went that far), in order to have a child. Sometimes those next steps are so hard to take after a failure, and often times when you prepare and talk about them beforehand, then the decision is easier and time doesn't pass."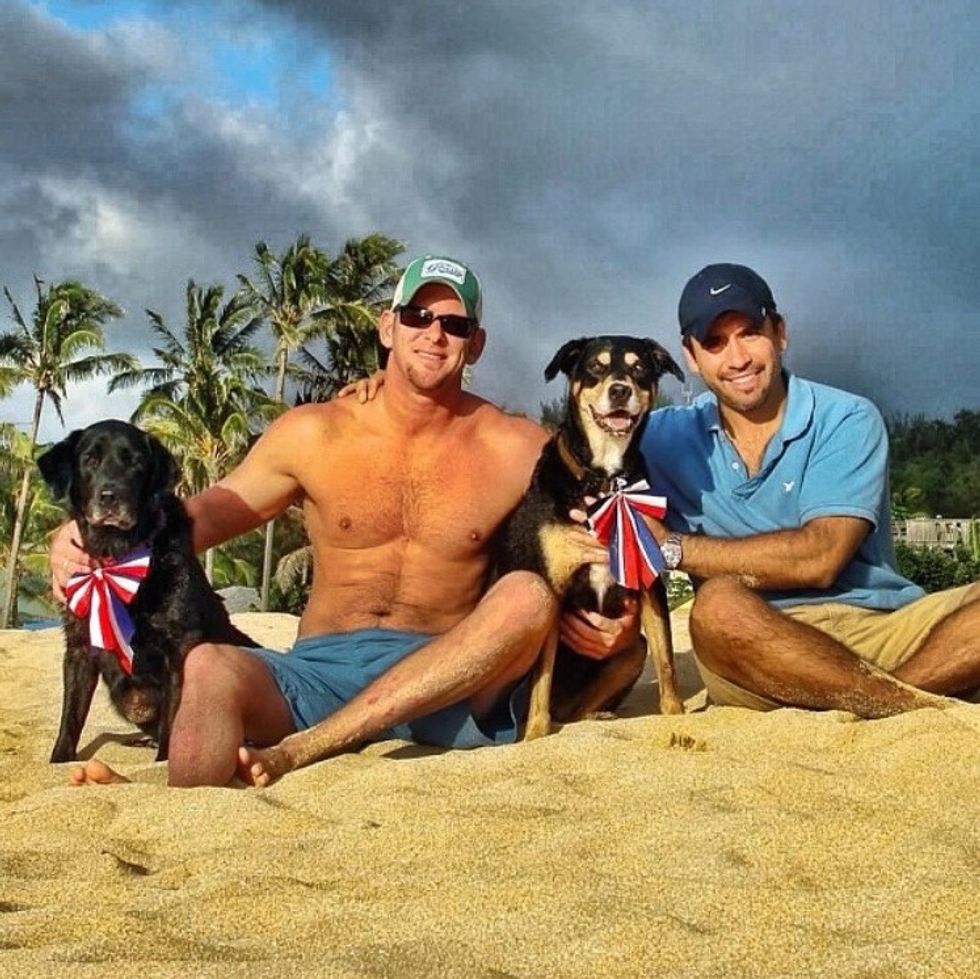 July 4, 2006: Doug (left) and Bill with their beloved dogs, Zoe and Lulu
They started with gestational surrogacy where Bill was to be the bio dad and Doug's niece donated her eggs. Bill wanted to have a biological connection because he was an only child whereas Doug was indifferent and just wanted to be a dad. They found a surrogate in India and traveled there with Doug's niece. Unfortunately, two embryo transfers did not result in a pregnancy. The would-be dads were left heartbroken.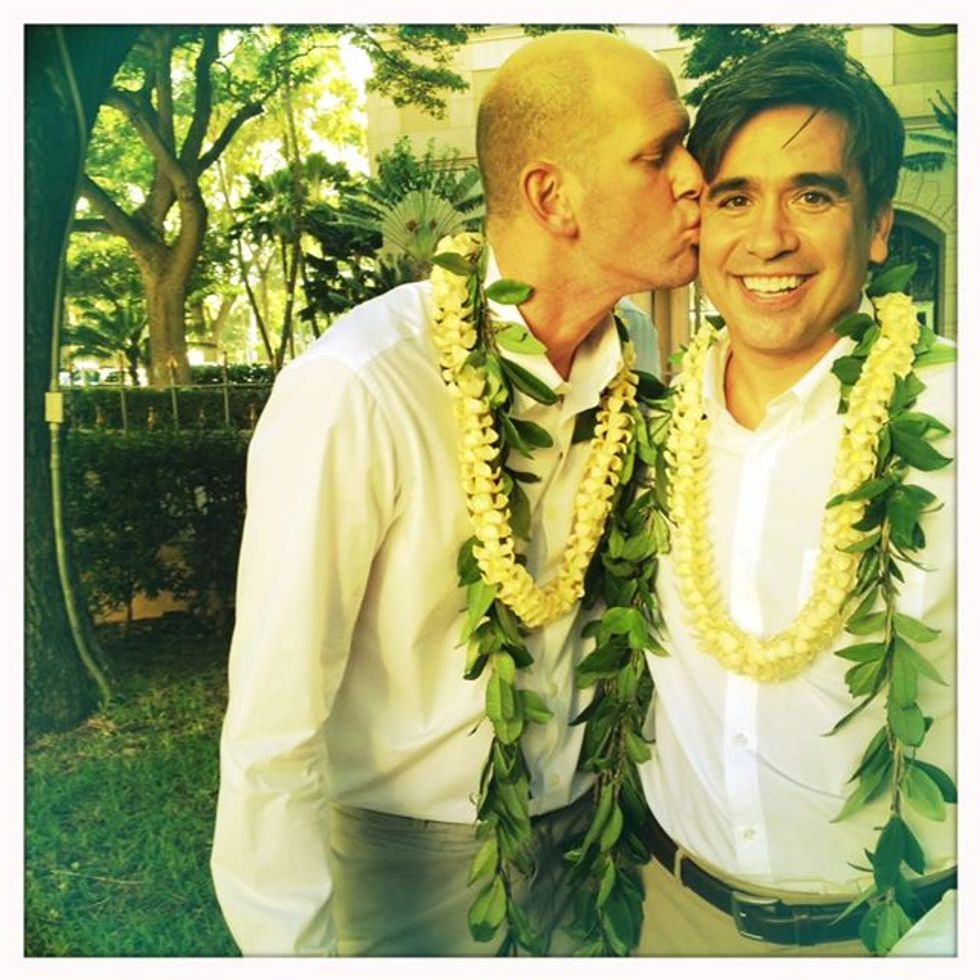 February 17, 2012: Doug (left) and Bill took the plunge and had a civil union when they were legalized in Hawaii
These failed attempts gave Doug and Bill time to really look at other options that could lead to fatherhood. They decided upon traditional surrogacy. Doug and Bill interviewed and worked with four different candidates. Ultimately, the last candidate got pregnant on the third try in what Doug describes as a very rudimentary procedure: à la turkey baster. Cristina was born May 2012.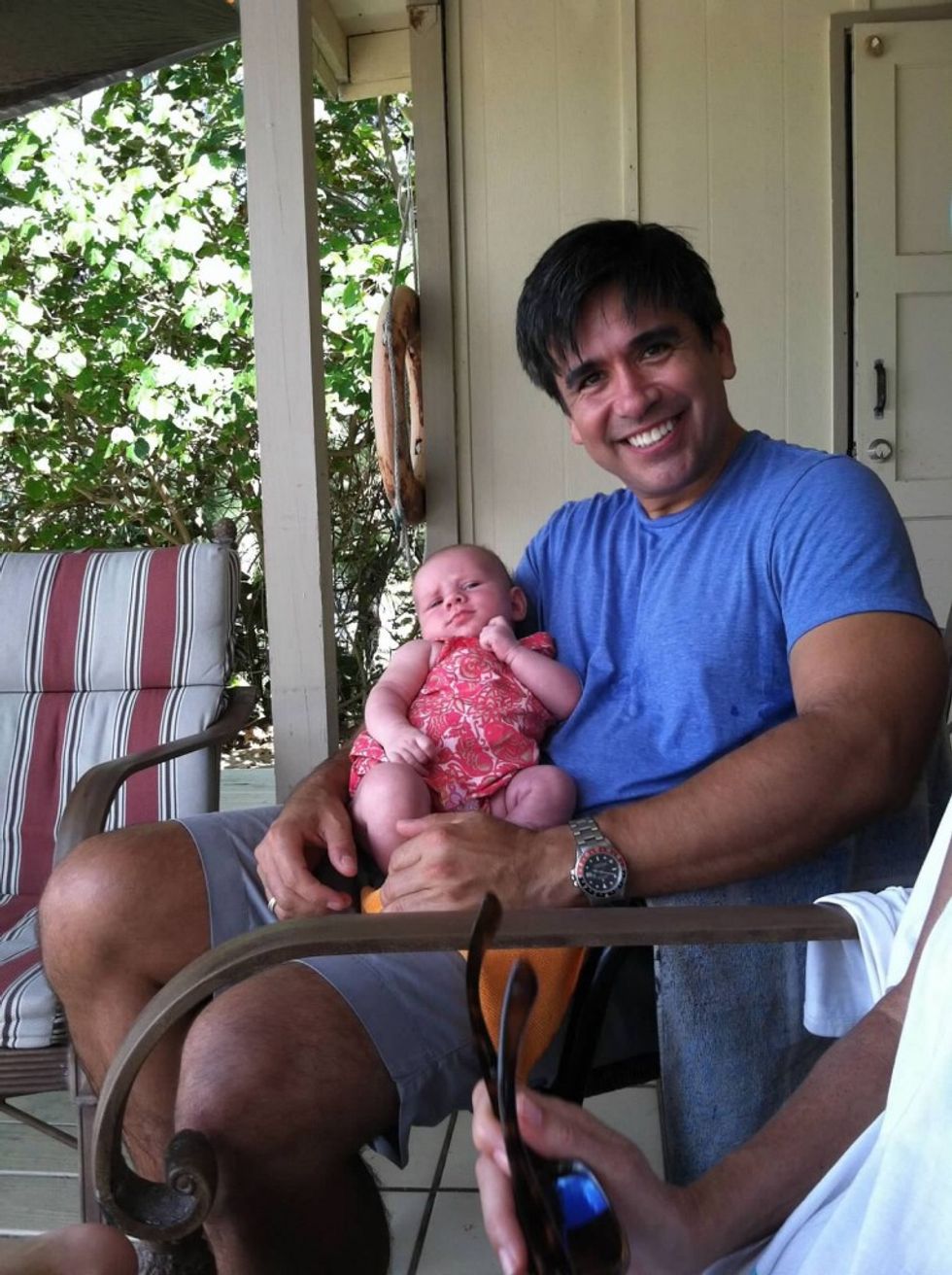 Summer 2012: Cristina and Daddy Bill enjoying some down time
Doug and Bill celebrated their love with a civil union when that law passed in Hawaii in 2012, right before their daughter was born in May.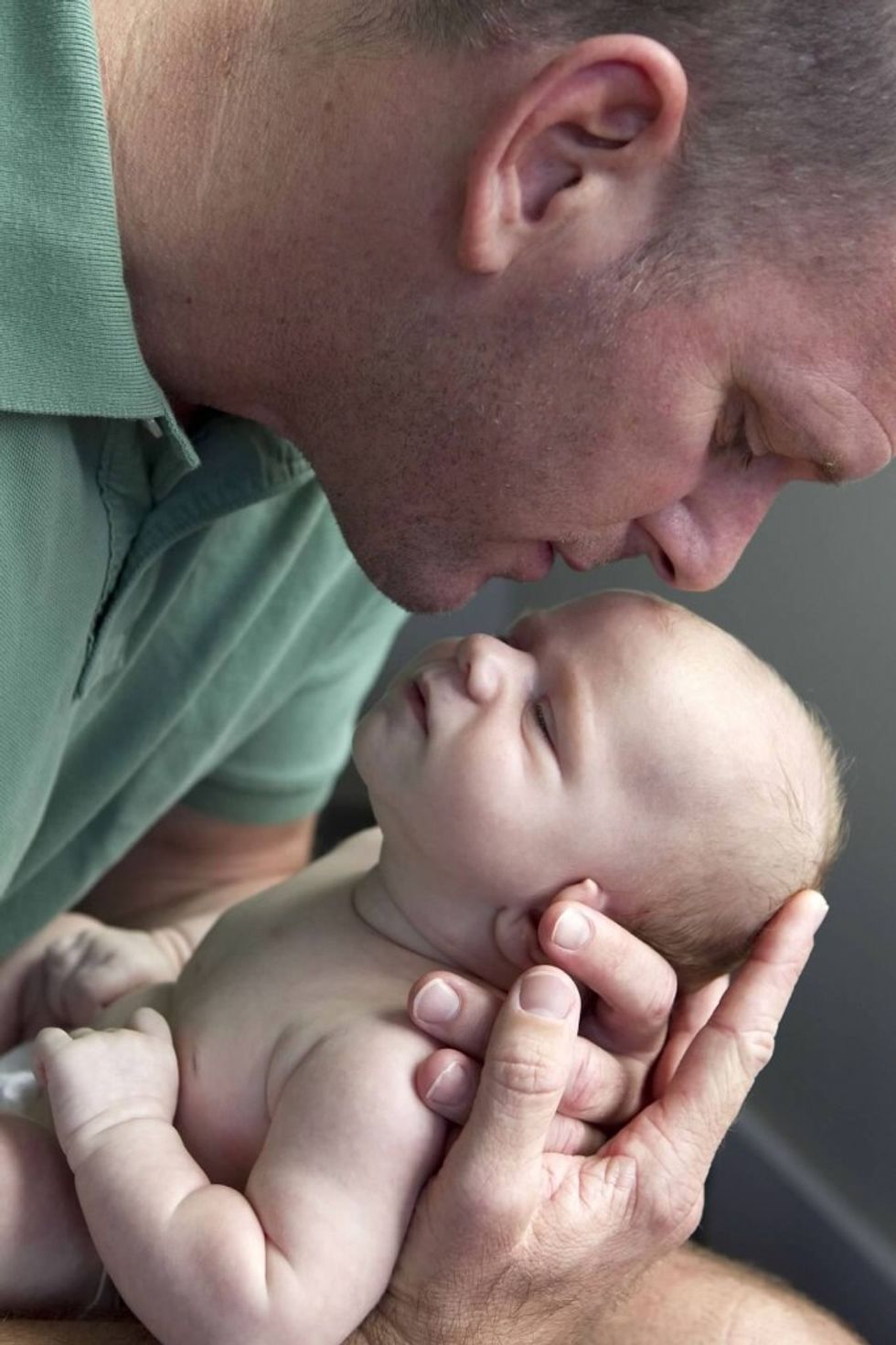 Tender moment with Papa Doug just after Cristina was born
Cristina calls Doug "Papa" and Bill is "Daddy," and they are teaching her the importance of family, no matter how it is defined.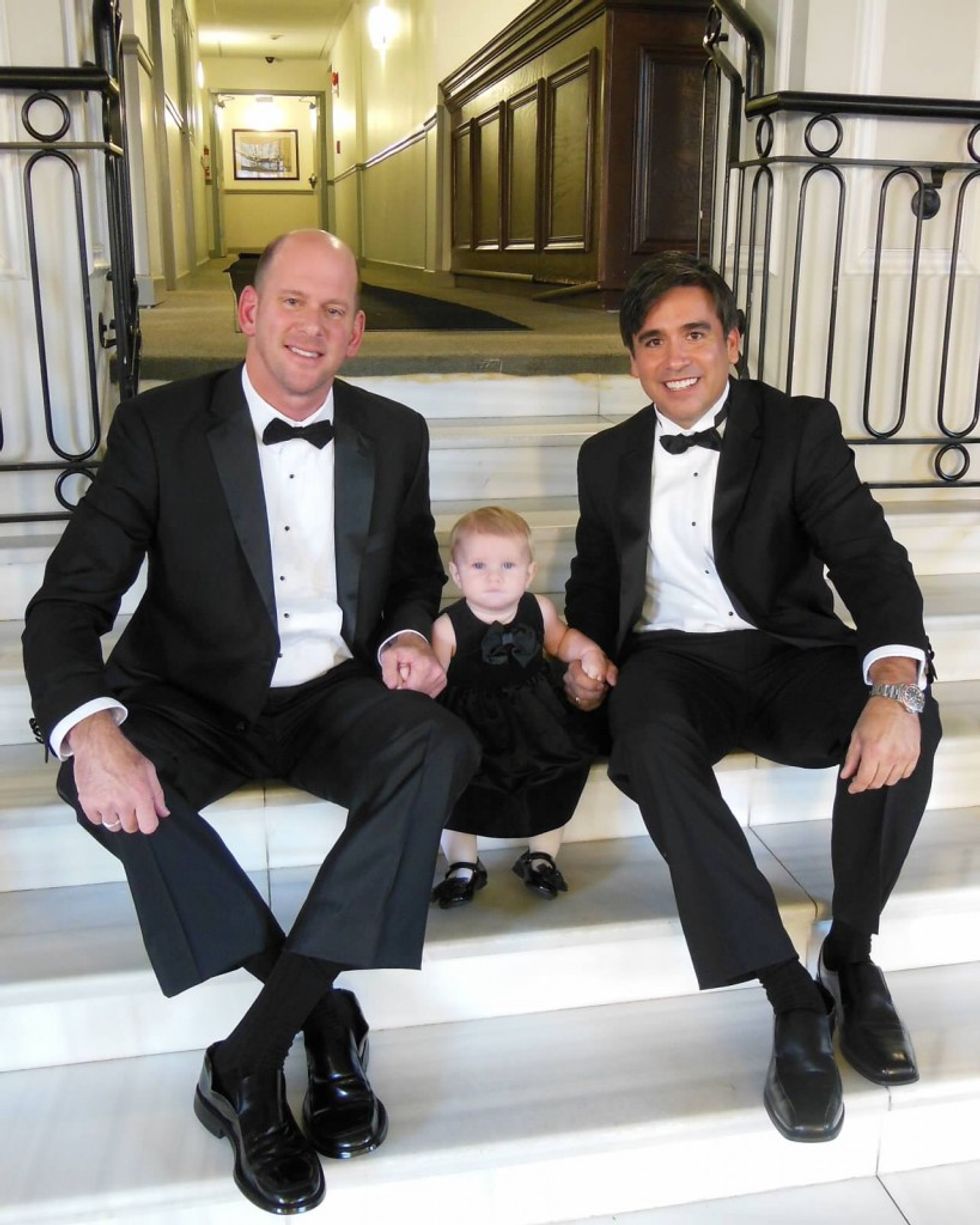 January 2013: President's Obama's Inauguration
On having a family, Doug shares, "There are so many ways to have a child if you are a gay man, woman, transgender, etc. I think the most important lesson I learned is that you need to consider all of your options and what you are willing to go through in order to have a child. Sometimes it works like a dream, sometimes it's a long haul – in our case, 7+ years! – but in the end, it doesn't matter how long it takes because if you give up on your journey to be a parent, then you are sure to not be a parent. Explore all the options and find out what you are comfortable with, and then still reconsider what you're not ... because sometimes the Master Plan doesn't work out, and you want to be left with options, right?"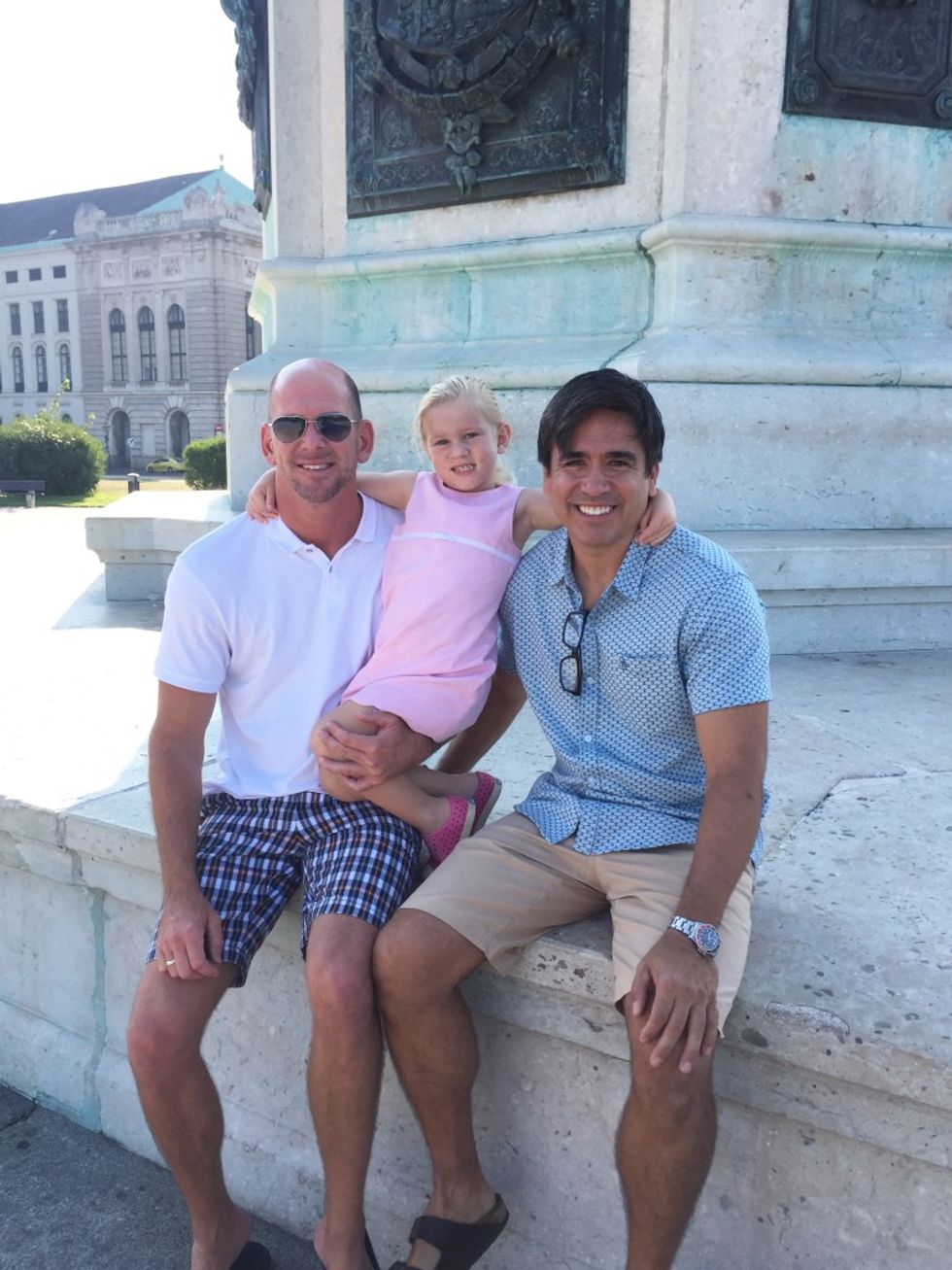 August 2015: Doug, Bill and Cristina's first family vacation to Europe
Doug: "We are wiser and more mature and have some pretty amazing stories to tell of the journey we went through to have Cristina Lei, but in the end ... it worked perfectly."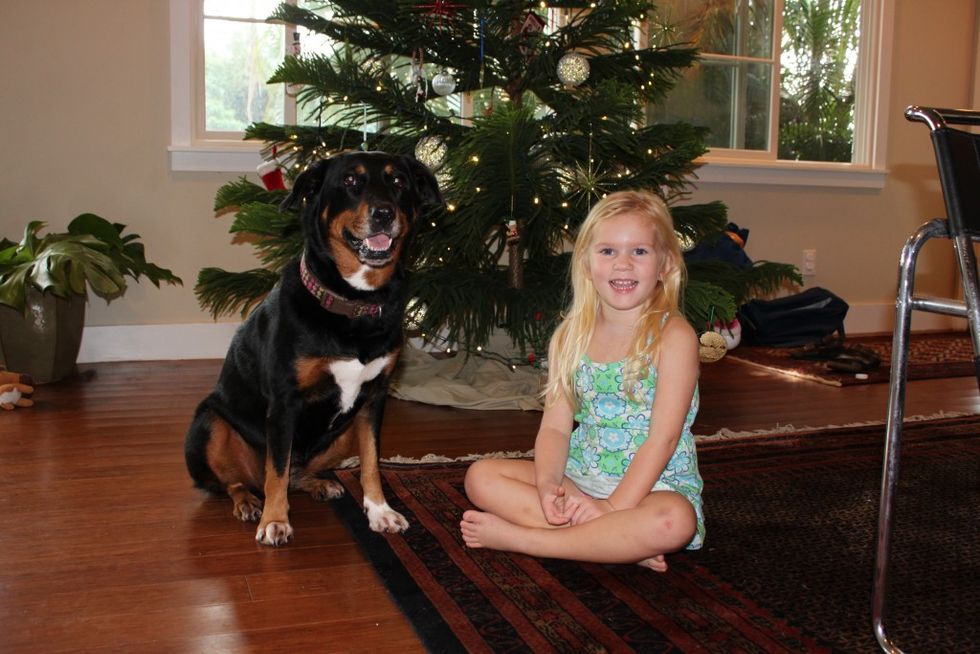 Christmas 2015: Cristina with her 'sister' and best friend Chloe
Answers have occasionally been edited for clarity.