Dad Life
Gay Dad Guide to the Weekend: April 7, 2017
Apr. 07, 2017
Squeeze the most out of your Saturdays and Sundays! Here's our weekly suggestions on how to spend your precious weekend hours, gay dad style. Want our guide in your inbox each Friday? Subscribe here!
---
Want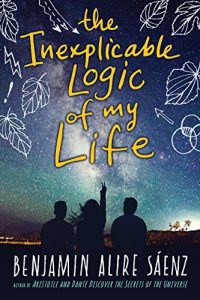 It's not everyday you come across a young adult novel about adoptive gay dads, so top of our "want" list this week is The Inexplicable Logic of My Life
by Benjamin Alire Sáenz. Our thanks to Lambda Literary for pointing us to this find! The book is currently #1 on Amazon's list of young adult novels about adoption. Check out Entertainment Weekly's recent interview with Sáenz where he talks about the inspiration behind the book.
---
Read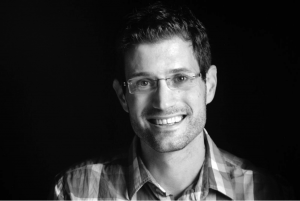 Recently Buzzfeed's Alexander London set the internet abuzz with his article, "Why I Came Out As A Gay Children's Book Author." The author of books like Proxy
 and We Are Not Eaten by Yaks writes in his piece, "already in our culture, men who work with young children are looked at with suspicion. Gay men perhaps doubly so. Anita Bryant's 1978 campaign to ban LGBT people from teaching is not yet ancient history." Be sure to check out our article about London, and Gays With Kids roundup of great LGBT-themed children's books!
---
The Social Dad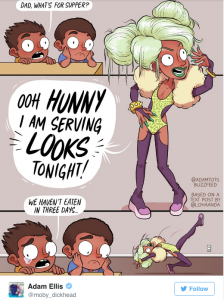 We may be dads, but we still have a sense of humor! Check out our round-up of the funniest tweets from and about gay dads in March 2017. Have a funny tweet to share? Tag us @GaysWithKids! Or Send it to David.Dodge@gayswithkids.com
---
Wear

April showers bring shopping! Hatley raincoats are our picks for boys
 and girls
. Hatley's kid friendly but totally modern designs will keep us singing in the rain all spring long. For other fun stuff for kids, check out our website for some other good picks. We suppose that dads need something a bit more buttoned up. We recommend Valetmag's guide to Ride Out the Rain in Style.
---
Watch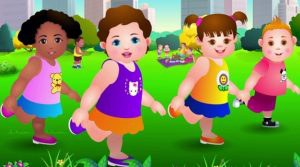 We've all  heard our fair share of Humpty Dumpty and Hickory Dickory Dock, but if you haven't heard it ChuChu TV style, you're missing out. Based in India, ChuChu TV is up-beat and energetic. We're going to make some waffles
and dance it all out to Humpty Dumpty (over 97 millions views!) this Saturday morning. You should join in.
---
Man With A Plan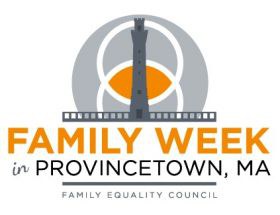 August may seem like a world away, but Family Week in Provincetown, MA will be here before you know it! This weeks festivities take place July 29 – August 5. Register today with the Family Equality Council, and remember to book your Airbnb or hotel soon as spots book up fast. Not going to make it to p-town this year? Check out these other family-friendly trip ideas.
---
This Weekend In . . . Los Angeles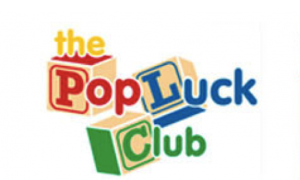 Pop Luck Club is a community of gay dads based in Los Angeles. On Sunday April 9, in West Hollywood, Pop Luck Club is holding a new member orientation and a pot luck lunch. Visit their website to sign up! We'd love to share more information about the gay dad events in your hometown. Send your listings to chris.phillips@gayswithkids.com
---
Next Week's Gay Dad Guide...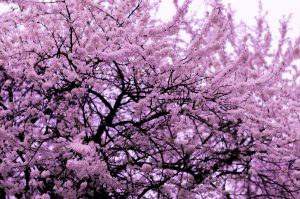 We're thinking pink! Help us round up all the best spots for cherry blossoms and party dresses. Send your tips on how gay dads can get the most out the weekend to chris.phillips@gayswithkids.com
---
When Milo turned two, friends and family would say, "Just wait for the terrible twos to start!" They came, they were terrible, (ok not all the time) and traveling with a two year old was trying at times, but it was still enjoyable (kind of)!
Keep reading...
Show less
Over 2 years ago, we spoke with experienced filmmaker Carlton Smith about his documentary featuring gay dad families created through foster-adopt. It was a heartfelt project that shone a light on the number of children in foster care (roughly 400,000 as referenced at the time) who desperately needed a home. And the large population of same-sex couples, many newly married, who were interested in starting families of their own.
Keep reading...
Show less
"Let's skip," my daughter said on our way to school the other week. She took my hand and started skipping along, pulling me forward to urge me to do the same.

Wouldn't it look, well, gay, for me to skip down the street? In public? I wasn't willingly going to make myself look like a sissy.
Keep reading...
Show less
Listen to the mustn'ts, child. Listen to the don'ts. Listen to the shouldn'ts, the impossibles, the won'ts. Listen to the never haves, then listen close to me... Anything can happen, child. Anything can be. - Shel Silverstein
Keep reading...
Show less
As part of our ongoing #GWKThenAndNow series, we talk to dads who have gone the distance and been together a great many years. Terry and Michael have been together 15 years, have two children, and live in Orlando, Florida. We find out how it began, and what they look for in a partner in life, love and fatherhood.
Keep reading...
Show less
Johnathon and Corey, both 29, met in 2011 working for the same employer. And since their first date, they've been inseparable. Johnathon is a full-time student pursuing a degree in Human Services, and once he completes his degree, he will return to his Native American tribe to help fellow Native American families in need. Corey is a stay-at-home dad. Together they adopted 6-year-old twins, Greyson and Porter, from foster care on June 1, 2017. We caught up with the first-time dads to see how fatherhood was treating them.
Keep reading...
Show less
It started when a four-year-old boy asked a clown, who had been hired to paint the faces of kids at a picnic, a simple question:
"Can I have a blue butterfly?"
Keep reading...
Show less
The Long Island Adoptive Families support group was created by parents going through the adoption process or who had already adopted. It was a great way to help members navigate the path of adoption whether it be private domestic, international agency, domestic agency or foster care. We spoke with Chemene, one of the founders, and found out how this group is supporting local gay men interested in becoming fathers.
Keep reading...
Show less
GET GAYS WITH KIDS IN YOUR INBOX

Follow Us on Instagram