Apr. 19, 2016
Huge congratulations to this week's roundup of new or expanded families and gay dad celebrating momentous occasions!
---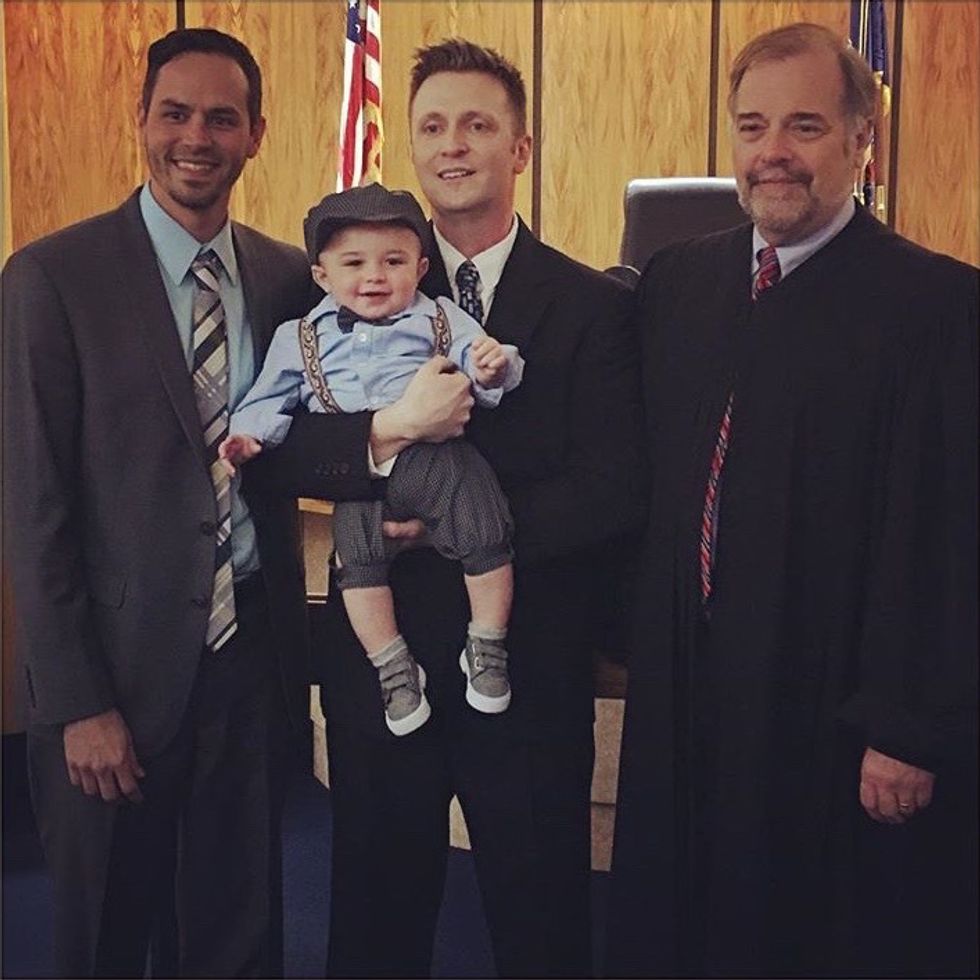 From Harrisburg, Pennsylvania: Greg (photo above, left) and Tim finalized the adoption of their son Clark on April 8. Congrats on your "Gotcha Day" dads!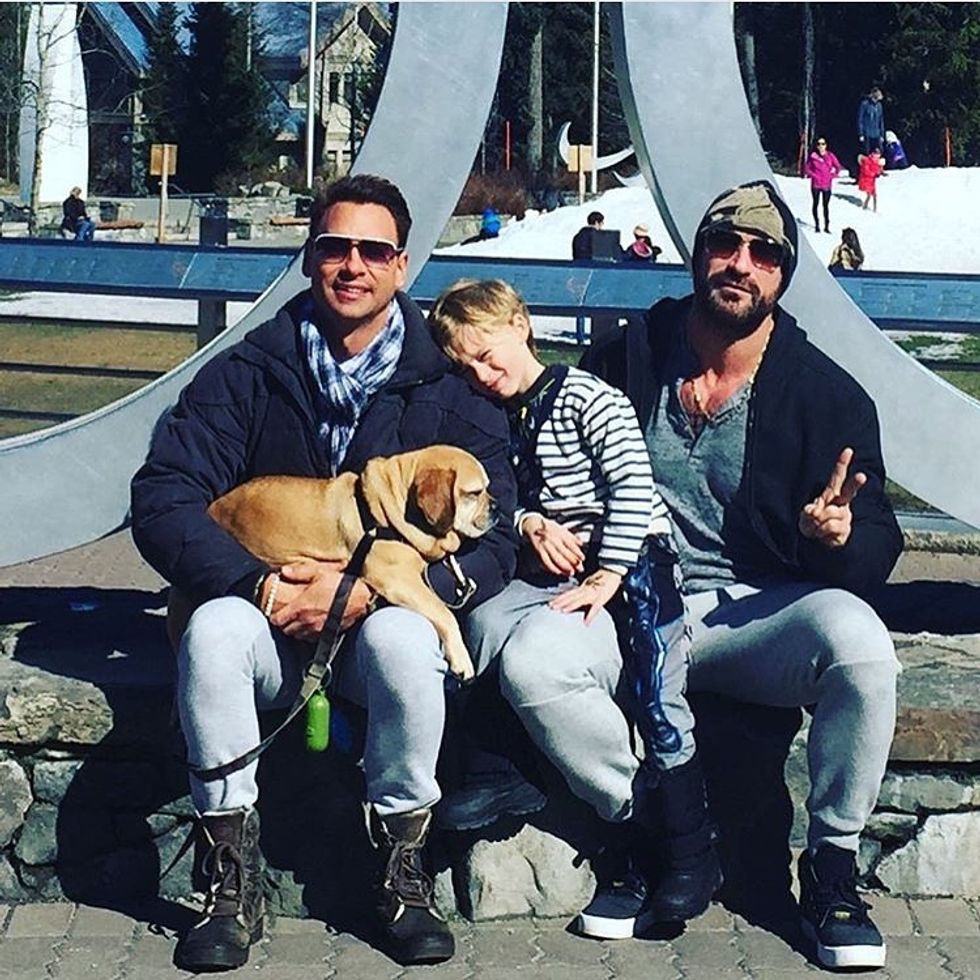 Canadian dads Michael and Richard (photo above) celebrated their first wedding anniversary on March 28. These two dads are living in Vancouver, British Columbia, Canada, with their son Kingston. Michael and Richard had been together for 17 years before tying the knot. Happy Anniversary, dads!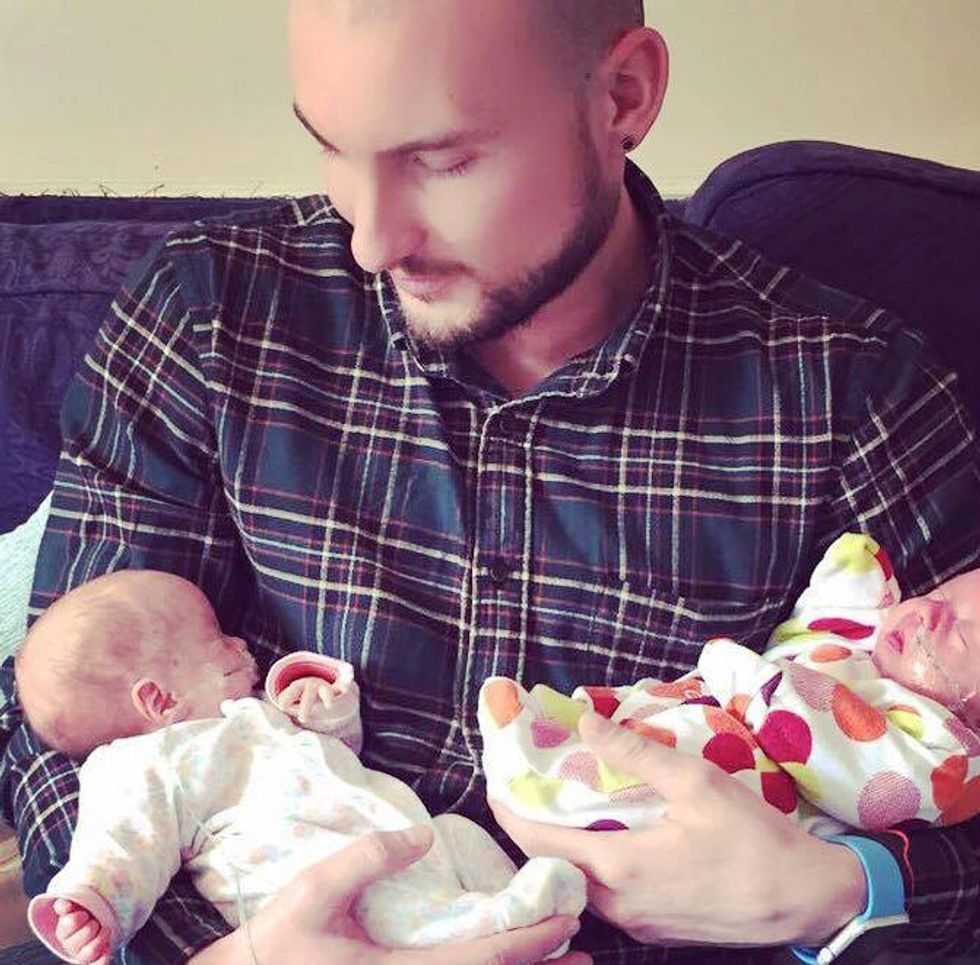 Congrats to new gay dad James (photo above) who became a father for the first time on February 20 this year. James, who lives in Norfolk, England, co-parents his identical twins with the babies' moms. (Read more about James here.)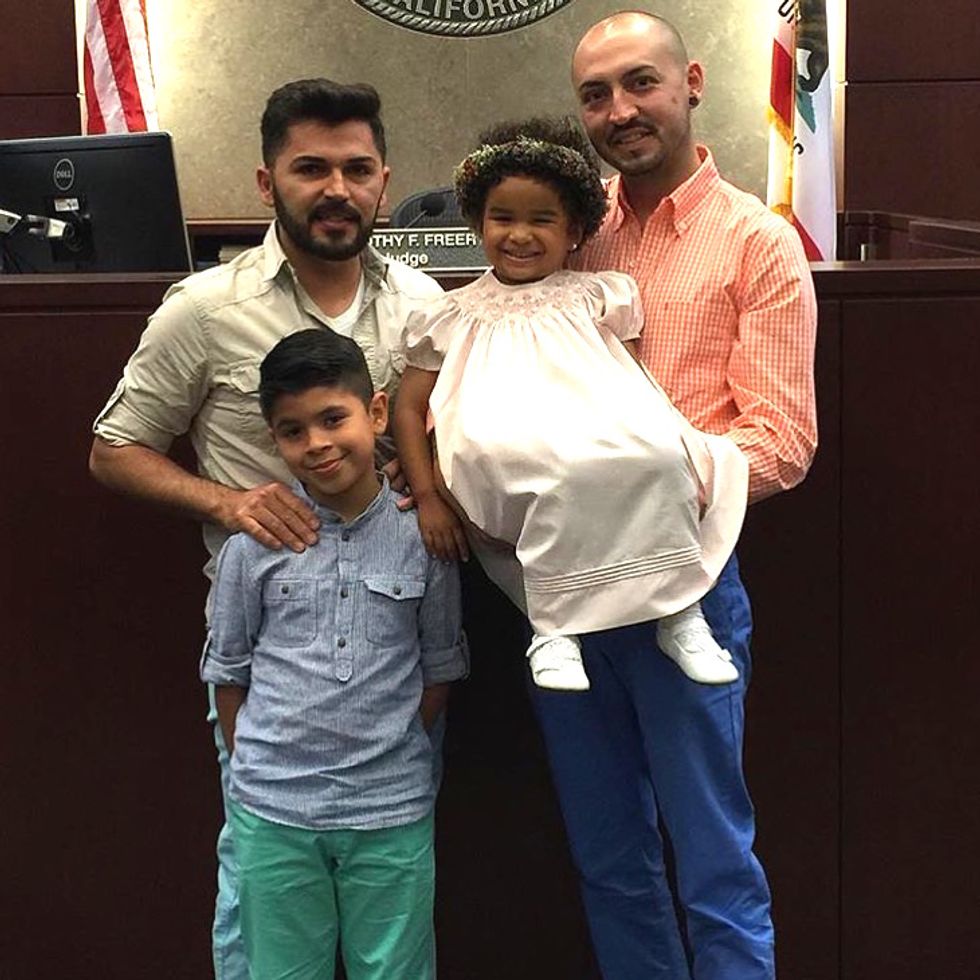 Proud dads Rey (photo above, left) and Sergio finalized the adoption of their daughter Mariana on April 13. She joins brother Mauro in becoming part of this wonderful forever family from San Jacinto, California.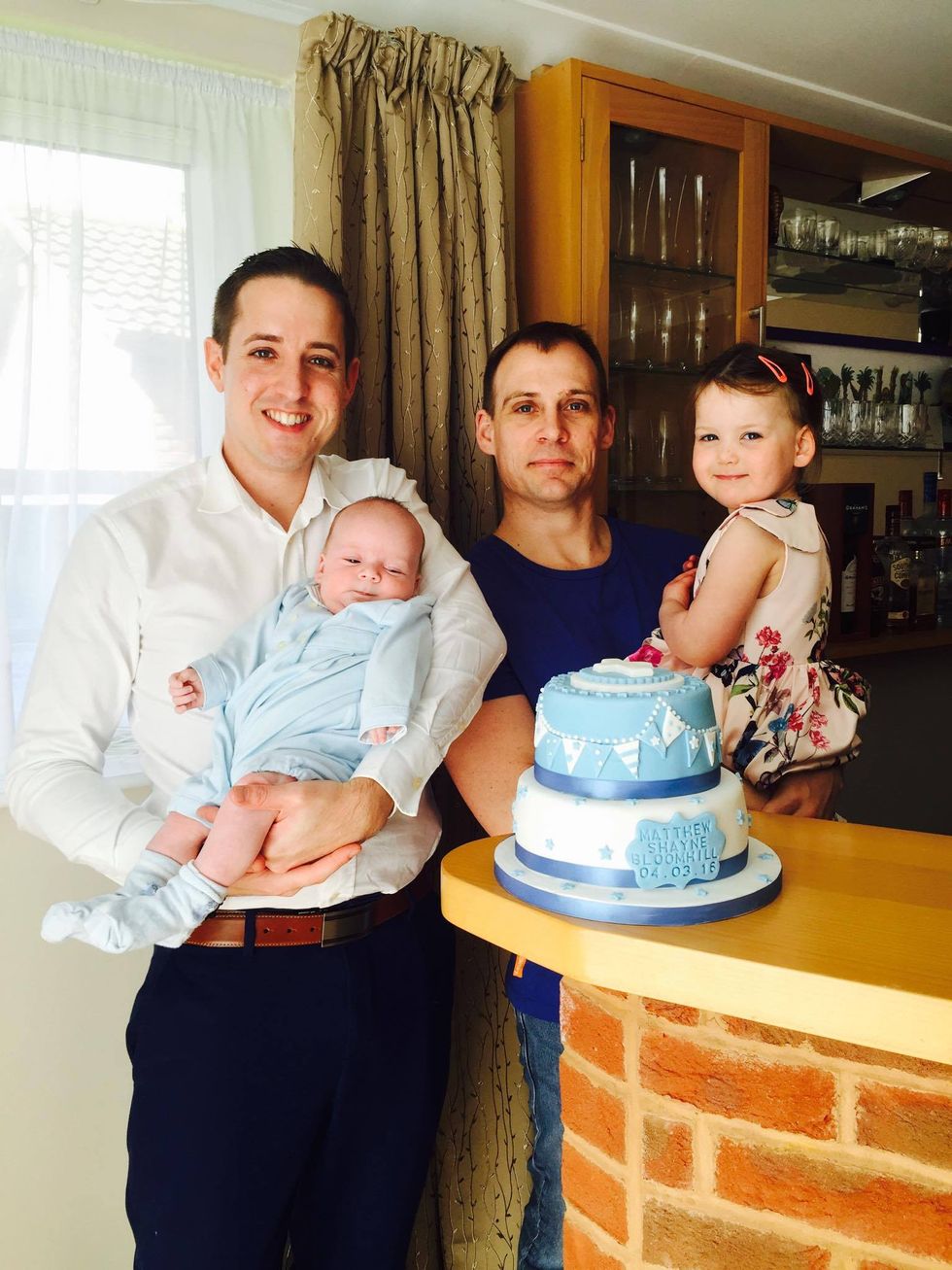 Baby Matthew was born March 4 to excited dads Garry and Matt, a two-dad family living in Bramley, England. Here they are celebrating Matthew's baptism on Sunday April 17. From left to right (photo above): Matt holding Matthew, and Garry holding their 2-year-old daughter Rose.