Dad Life
Congratulations to These Gay Dad Families!
Mar. 30, 2017
Congratulations to these gay dads on the latest additions to their family! 
---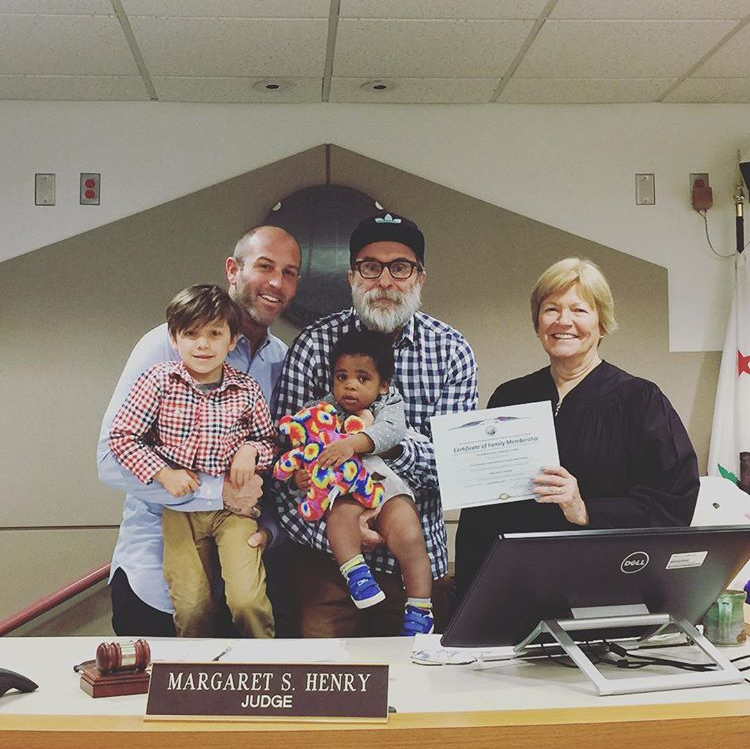 Congratulations to dads Seth and Doug on the adoption of their daughter James!
At the Edmund D. Edelman Children's Court in Monterey Park, California, on March 1, Seth (above, left) and Doug (right) officially became the proud dads to their adorable daughter Philomena James. We are told that big brother Solomon is very excited that his forever family is now a forever family of four. They live in Los Angeles, California.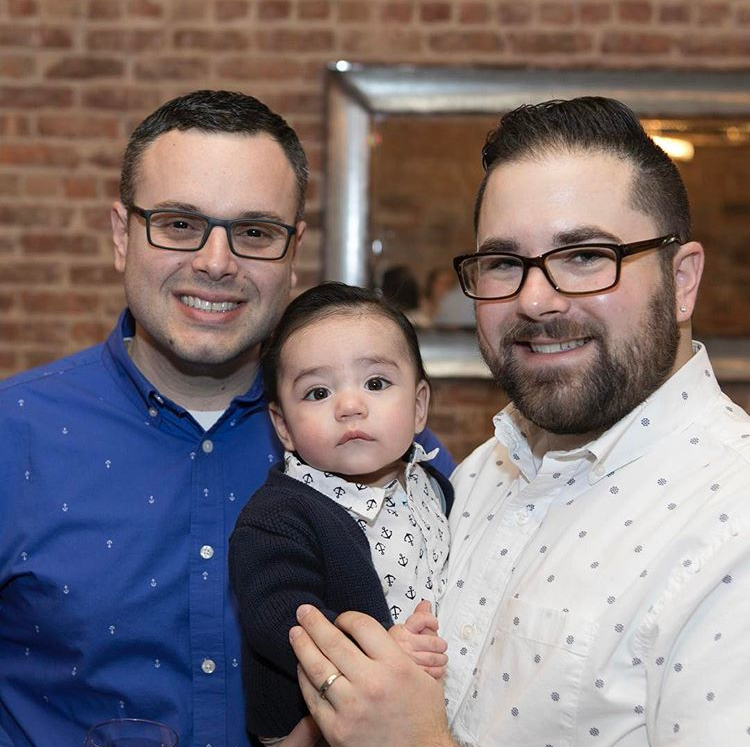 Congratulations to dads Mark and Santo on the adoption of their son Declan!
Mark and Santo are excited to announce that their son Declan's adoption was finalized on March 19. This family of three lives in Westchester, New York.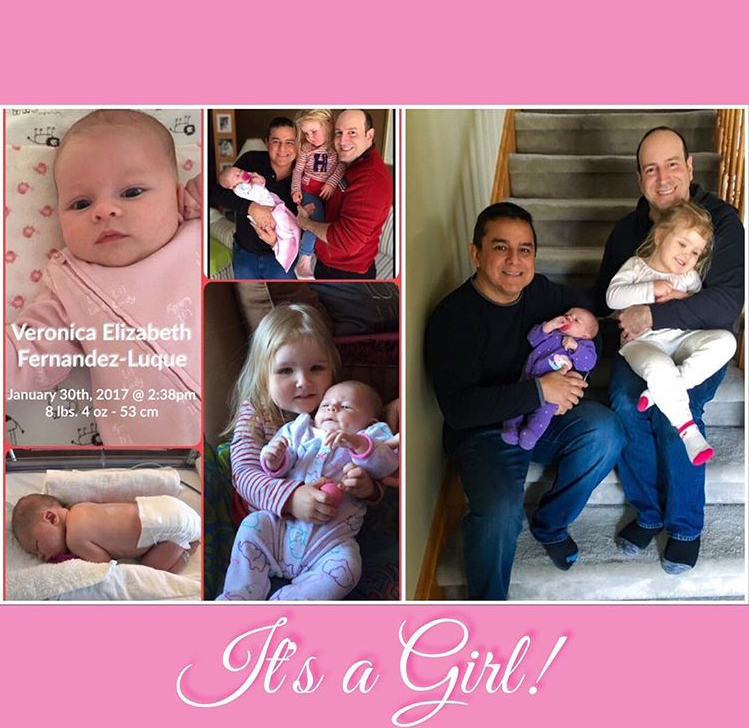 Congratulations to dads Jose and Arturo on the birth and adoption of their daughter Veronica!
Veronica joins big sister Victoria, who is 3 years old and was also adopted. Jose (in the red, above) and Arturo, who've been married for almost 13 years, are thrilled to have two beautiful daughters through loving open adoptions. This new family of four lives in Toronto, Ontario, Canada.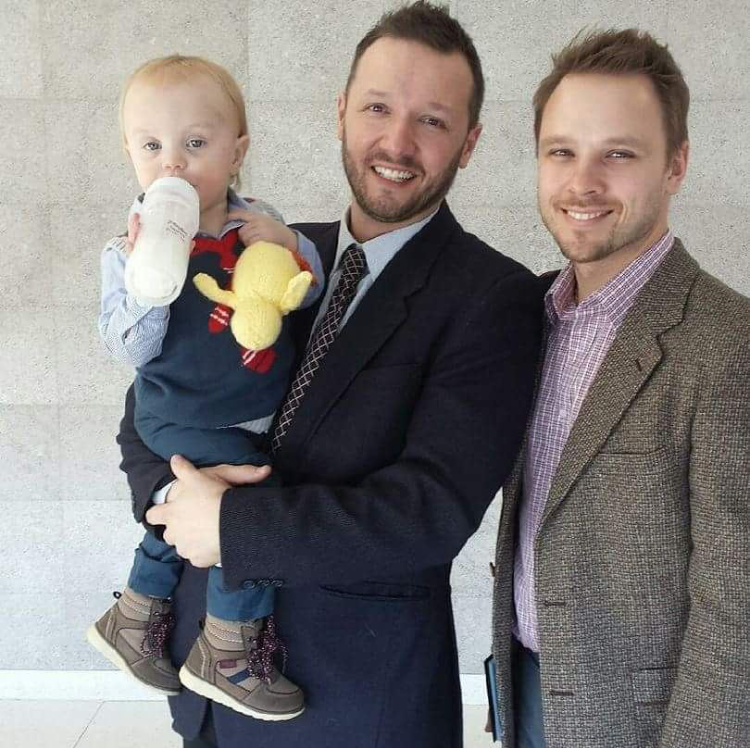 Congratulations to dads Brad and Jeff on the adoption of their son Luke!
For this family from Ontario, Canada, March 16, 2017 was a very important day: Little Luke's adoption was finalized. Jeff (above, left) and Brad (above, right) could not be happier as a family of three!
When Milo turned two, friends and family would say, "Just wait for the terrible twos to start!" They came, they were terrible, (ok not all the time) and traveling with a two year old was trying at times, but it was still enjoyable (kind of)!
Keep reading...
Show less
Over 2 years ago, we spoke with experienced filmmaker Carlton Smith about his documentary featuring gay dad families created through foster-adopt. It was a heartfelt project that shone a light on the number of children in foster care (roughly 400,000 as referenced at the time) who desperately needed a home. And the large population of same-sex couples, many newly married, who were interested in starting families of their own.
Keep reading...
Show less
"Let's skip," my daughter said on our way to school the other week. She took my hand and started skipping along, pulling me forward to urge me to do the same.

Wouldn't it look, well, gay, for me to skip down the street? In public? I wasn't willingly going to make myself look like a sissy.
Keep reading...
Show less
Listen to the mustn'ts, child. Listen to the don'ts. Listen to the shouldn'ts, the impossibles, the won'ts. Listen to the never haves, then listen close to me... Anything can happen, child. Anything can be. - Shel Silverstein
Keep reading...
Show less
As part of our ongoing #GWKThenAndNow series, we talk to dads who have gone the distance and been together a great many years. Terry and Michael have been together 15 years, have two children, and live in Orlando, Florida. We find out how it began, and what they look for in a partner in life, love and fatherhood.
Keep reading...
Show less
Johnathon and Corey, both 29, met in 2011 working for the same employer. And since their first date, they've been inseparable. Johnathon is a full-time student pursuing a degree in Human Services, and once he completes his degree, he will return to his Native American tribe to help fellow Native American families in need. Corey is a stay-at-home dad. Together they adopted 6-year-old twins, Greyson and Porter, from foster care on June 1, 2017. We caught up with the first-time dads to see how fatherhood was treating them.
Keep reading...
Show less
It started when a four-year-old boy asked a clown, who had been hired to paint the faces of kids at a picnic, a simple question:
"Can I have a blue butterfly?"
Keep reading...
Show less
The Long Island Adoptive Families support group was created by parents going through the adoption process or who had already adopted. It was a great way to help members navigate the path of adoption whether it be private domestic, international agency, domestic agency or foster care. We spoke with Chemene, one of the founders, and found out how this group is supporting local gay men interested in becoming fathers.
Keep reading...
Show less
GET GAYS WITH KIDS IN YOUR INBOX

Follow Us on Instagram