Dad Life
Best Diaper Bags for Dapper Dads
Apr. 11, 2017
We asked our readers - and one very stylish mom with two sons under four - for their favorite diaper bags for new dads.
---
For dads-to-be, buying a diaper bag can feel like a monumental purchase: one of the first signs of impending fatherhood. Our readers told us that dads are looking for a diaper bags that's easy to carry but easy enough on the eyes too. Many of you said you're looking to carry just the basics in your diaper bag. A few dads told us they didn't want anything that looked too much like a purse. Gays With Kids reader John told us he fit everything he needed in a simple camera case.
Kevin recommends the backpacks from Dad Gear ($99). Made in America, we like the quick-access compartment for wipes. Apparently Ashton Kutcher used a Dad Gear diaper bag too.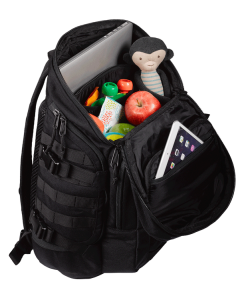 We'd never heard of the Mission Critical brand before, so thanks for the intro Keith. Their backpack ($150) is on the larger side so it could the best diaper bag for families with twins or for larger trips.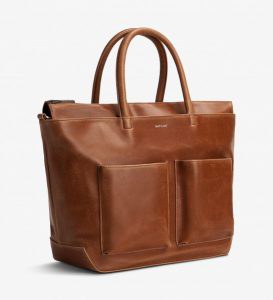 Now for something completely different! Jordan and his husband use this leather tote style diaper bag from Matt and Nat ($195) . "It looks like a nice, proper bag, that you can take with you even when you're dressed up. . .Has enough room for everything you need, but isn't so large that it gets filled with junk," Jordan explained.
William gave a shout-out to his trim Mummy Backpack
 in basic black ($68.99). It locks bottles upright in a secure position - big plus as new dads on the go will quickly discover. The name "mummy" is frustrating - why are they ignoring half their market?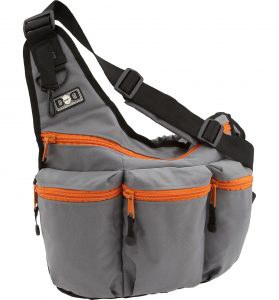 This is "the best doesn't-really-look-like-a-diaper-bag diaper bag around" according to Kevin. The Shoulder Messenger Bag from Diaper Dudes is $54.95 on Amazon.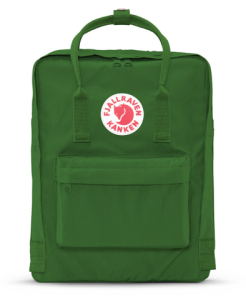 Our stylish mom friend? As many of you suggested, she uses a backpack that isn't really made to be a diaper bag at all. This is the Kanken from Swedish brand Fjallraven ($80). It comes in a rainbow of color choices and multiple sizes too.
We also heard that dads look to Herschel, Eastpak
and Brooklyn-based brand State for diaper bags and diaper backpacks.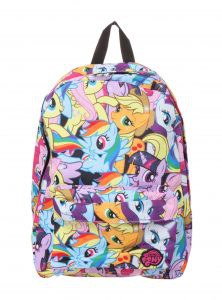 One finale note from you guys about diaper bags that really made our day:  Joe wanted to make sure his daughters felt comfortable. He told us: "We knew our adopted daughters loved 'My Little Pony' so went with the large back pack." Sometimes dads can be magic!
Thanks for the diaper bag suggestions and stories over on our Facebook page. Keep them coming!
When Milo turned two, friends and family would say, "Just wait for the terrible twos to start!" They came, they were terrible, (ok not all the time) and traveling with a two year old was trying at times, but it was still enjoyable (kind of)!
Keep reading...
Show less
Over 2 years ago, we spoke with experienced filmmaker Carlton Smith about his documentary featuring gay dad families created through foster-adopt. It was a heartfelt project that shone a light on the number of children in foster care (roughly 400,000 as referenced at the time) who desperately needed a home. And the large population of same-sex couples, many newly married, who were interested in starting families of their own.
Keep reading...
Show less
"Let's skip," my daughter said on our way to school the other week. She took my hand and started skipping along, pulling me forward to urge me to do the same.

Wouldn't it look, well, gay, for me to skip down the street? In public? I wasn't willingly going to make myself look like a sissy.
Keep reading...
Show less
Listen to the mustn'ts, child. Listen to the don'ts. Listen to the shouldn'ts, the impossibles, the won'ts. Listen to the never haves, then listen close to me... Anything can happen, child. Anything can be. - Shel Silverstein
Keep reading...
Show less
As part of our ongoing #GWKThenAndNow series, we talk to dads who have gone the distance and been together a great many years. Terry and Michael have been together 15 years, have two children, and live in Orlando, Florida. We find out how it began, and what they look for in a partner in life, love and fatherhood.
Keep reading...
Show less
Johnathon and Corey, both 29, met in 2011 working for the same employer. And since their first date, they've been inseparable. Johnathon is a full-time student pursuing a degree in Human Services, and once he completes his degree, he will return to his Native American tribe to help fellow Native American families in need. Corey is a stay-at-home dad. Together they adopted 6-year-old twins, Greyson and Porter, from foster care on June 1, 2017. We caught up with the first-time dads to see how fatherhood was treating them.
Keep reading...
Show less
It started when a four-year-old boy asked a clown, who had been hired to paint the faces of kids at a picnic, a simple question:
"Can I have a blue butterfly?"
Keep reading...
Show less
The Long Island Adoptive Families support group was created by parents going through the adoption process or who had already adopted. It was a great way to help members navigate the path of adoption whether it be private domestic, international agency, domestic agency or foster care. We spoke with Chemene, one of the founders, and found out how this group is supporting local gay men interested in becoming fathers.
Keep reading...
Show less
GET GAYS WITH KIDS IN YOUR INBOX

Follow Us on Instagram