Dad Life
A Game Show Winner on his Biggest Jackpot Yet: A Son
May. 08, 2017
When Michael Bellavia first started looking into becoming a father he, like many gay men, was discouraged by the steep price tag. Unlike most gay  men, however, his path to fatherhood was paved in gold. Twice. Michael's story is one of unbelievable good fortune that ultimately led Michael to the biggest jackpot of his life---a son.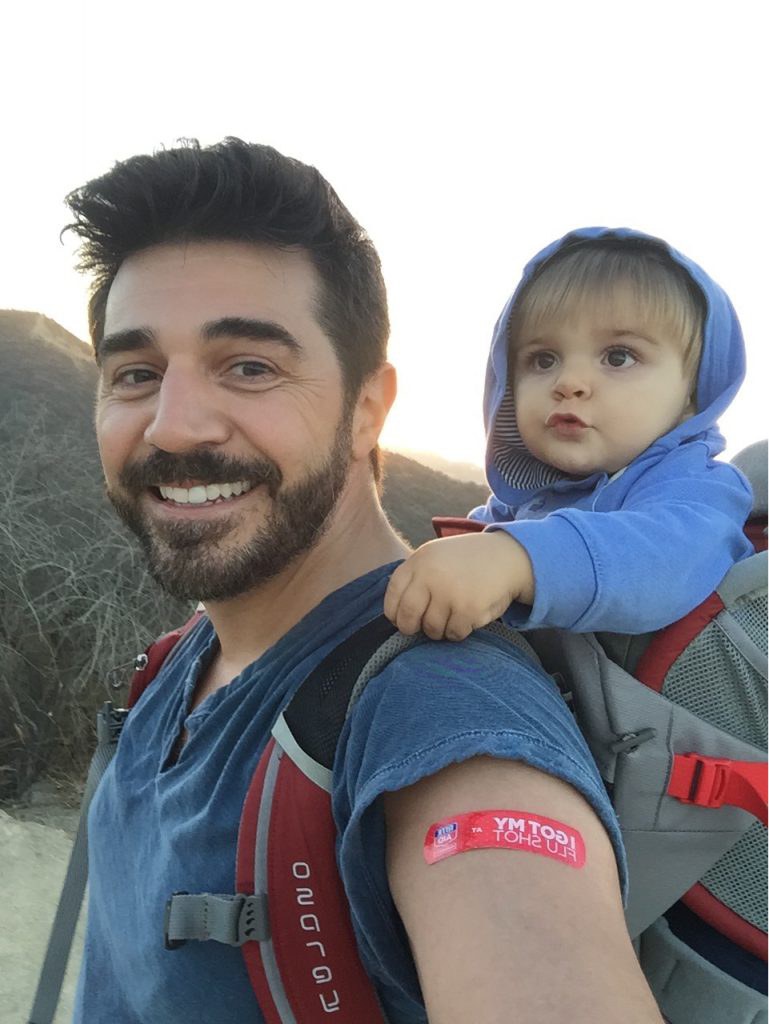 As it is for most parents-to-be, timing for Michael, a New York native turned Los Angeles transplant, was important. "I had wanted to be a dad all along," Michael said. "Family had [always] been important; everything from carrying on the family name, to legacy, to the feeling that life wouldn't be complete without [experiencing] that part … But other things took priority along the way."
Those other priorities consisted of a production company he co-owned and ran, and an agency called HelpGood that, according to its website, "works with nonprofits, NGOs, government agencies and corporate social responsibility teams to develop cause marketing, communication and fundraising strategies that inspire action."
Then in his 30s, Michael viewed his businesses as his babies, and everyone who worked for him as his kids. But it didn't leave much time for the real deal.
He was also in a long-term relationship with a man who didn't want children but who was very supportive of Michael's own dream to have a family. Both thought they'd eventually come around to the other's way of thinking. That didn't happen.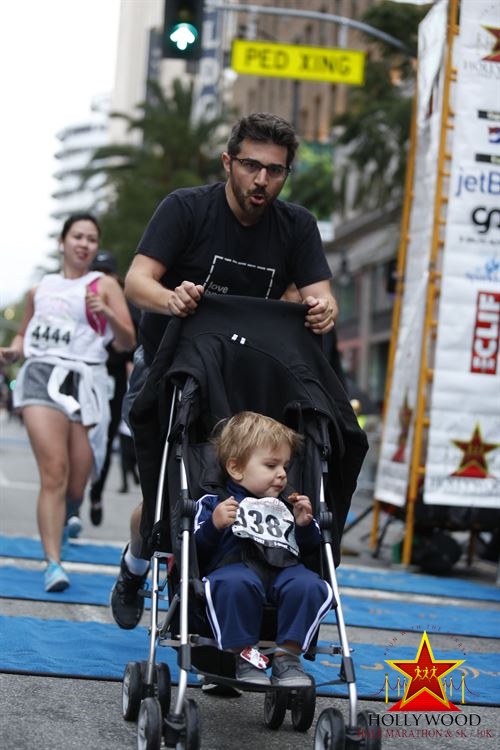 When Michael reached 40, he realized that fatherhood wasn't going to happen magically. He needed to do something. Initially he looked into surrogacy but the associated costs quickly put that option out of reach. So Michael decided adoption was the next-best route for him and he became certified by the county of L.A. to adopt. His partner was supportive and became licensed as well, not with the intention of becoming an active parent, but to be supportive of Michael's journey.
Yet Michael's adoption process stretched on. Eventually, he began to research other ways to put surrogacy within financial reach: He looked overseas.
First he considered India, but that was quickly taken off the table as the laws changed right as Michael began his research. Then it was Thailand, but after reading about several problematic surrogacy events there, he decided not to pursue it. Finally, there was Mexico. But just as he was about to put down a sizable deposit with an agency, The New York Times ran an article on the agency's shady business practices. The agency quickly imploded, and Michael was back to square one.
That was it, Michael thought. He decided to keep pursuing adoption. Also, his business had not been as profitable as it had been in the past, and as a result surrogacy seemed increasingly out of reach.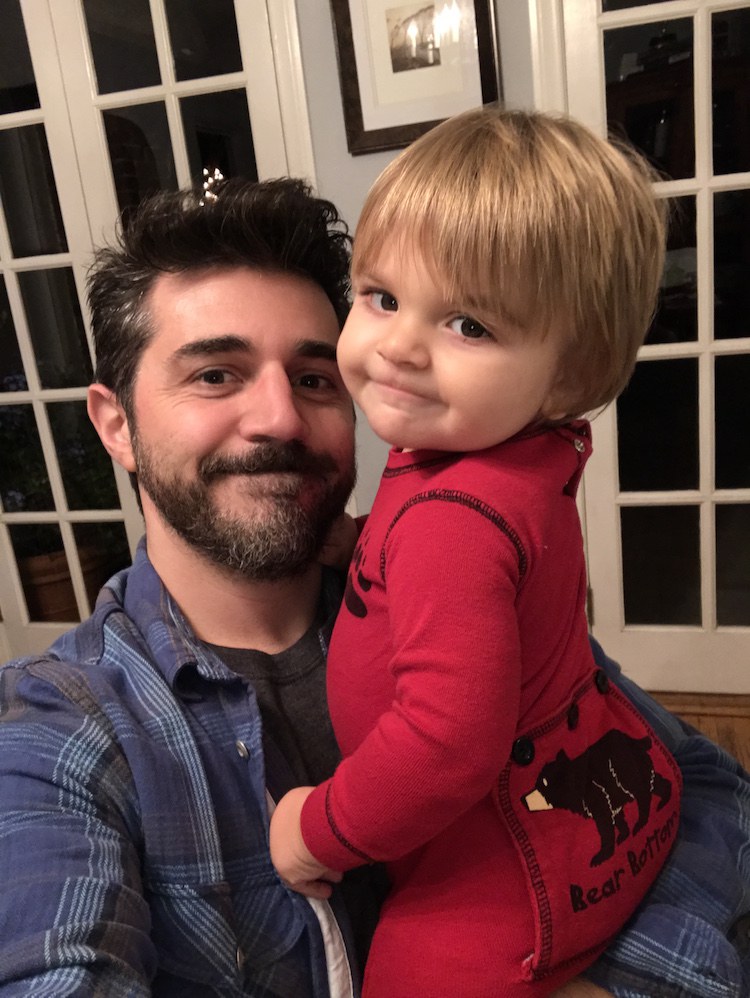 In 2013 Michael's luck began to change. While cleaning out his grandparents' attic in New York, his cousins stumbled upon a garbage bag full of stock certificates. Their fresh-off-the-boat immigrant grandparents, who passed away 15 years prior, had been buying stock certificates on the side with their hard-earned pay. All turned out to be worthless, except one, which turned out to be worth several hundred thousand dollars. That money was split between family members, and Michael was one of the beneficiaries.
This bit of money put surrogacy back on the table, but it still wasn't enough..
Michael began to consider other ways to help raise the money. He had always been a fan of game shows and even had a history of competing on them, so when an opportunity to be on a new FOX network show called "Boom!" arose, he and two of his friends applied and were accepted.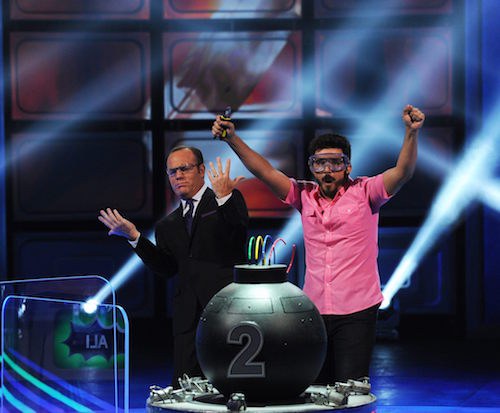 Michael on "Boom!"
The show was taped in August 2014. It was a multiple-choice general knowledge quiz show and the prize money was up to $500,000. Every time a contestant answered a question, he or she had to snip a wire of the bomb; if the answer was wrong, the bomb would explode spraying ketchup, chocolate sauce or some other sticky substance. One of his teammates answered a question incorrectly and was covered in goo, but they still make it to the final round.
And from there, they won $300,000, split three ways. Suddenly, Michael's dream of fatherhood was in reach.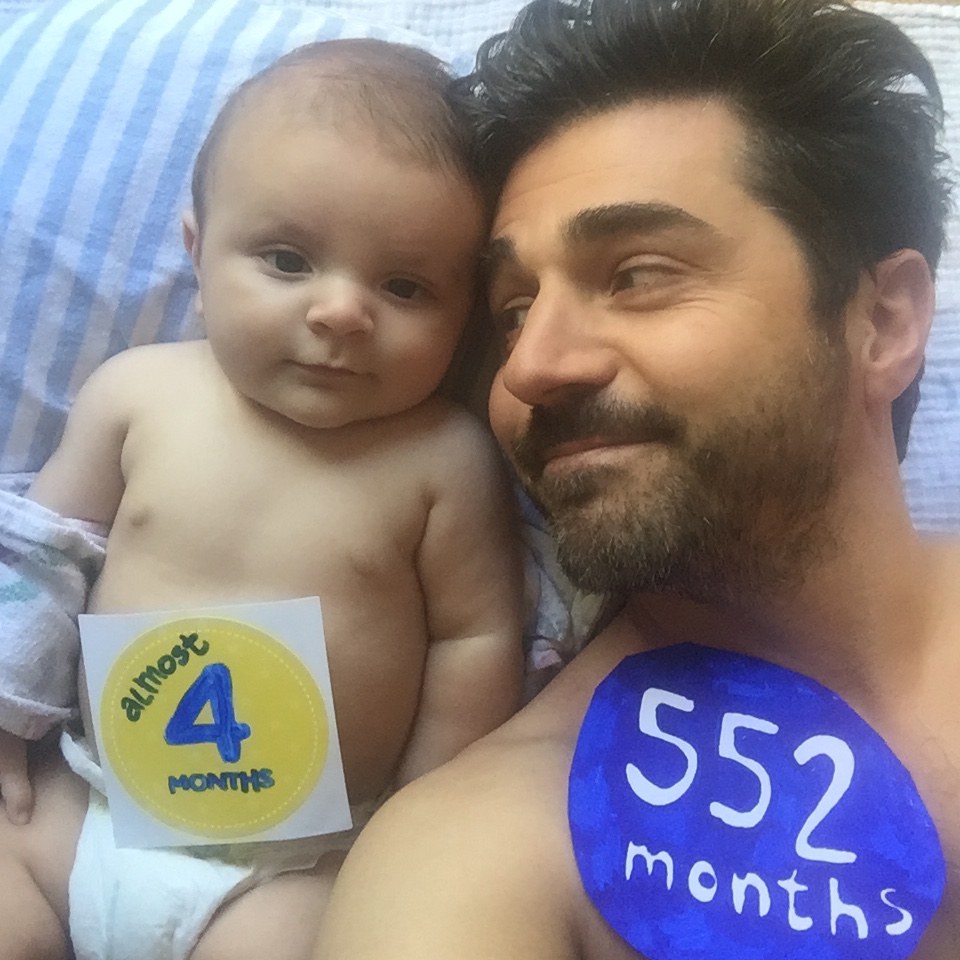 Dominik at 4 months old; Michael at 552 months old (= 46 years)
Still, he hadn't settled on an egg donor. He decided to ask a close friend, Jessie, if she'd be willing to donate. She agreed, but originally with one condition: she would be his donor, but nothing more. As they began the egg retrieval process, however, Jessie changed her mind and asked if she could play a larger role in the baby's life. Michael, having already offered a closer relationship, didn't hesitate to accept the new terms.
2015 was a blur of non-stop activity and life events for Michael. They went through three surrogates before finding the right one. Jessie met Erika, the woman of her dreams, and got married. Michael and his partner reached a crossroads and after 15 years together, they amicably split.   But most importantly: Michael became a dad when his son, Dominik, was born on July 7 of that year. There were four of them in the birthing room along with the surrogate: Michael, Jessie, Erika and Michael's ex who remained supportive (and still is) throughout the entire journey.
Dominik is now almost 22 months old. Michael, Jessie and Erika co-parent him together and, after a few initial figuring-out moments, all is going well. Michael emphasizes that communication is key and could not be happier with his family's dynamic.
Michael has also been dipping his toes back into the dating pool, and has been actively seeing someone for the past 21 months. They met just two weeks after Dominik was born (via Michael's hilarious Instagram feed) and they're still having fun together.
Michael was initially surprised by people's responses to him as a single gay dad. "Frankly, I felt like I got more interest," he said. " I don't know if they saw a responsible dude or if they saw a "daddy" who is now a Daddy."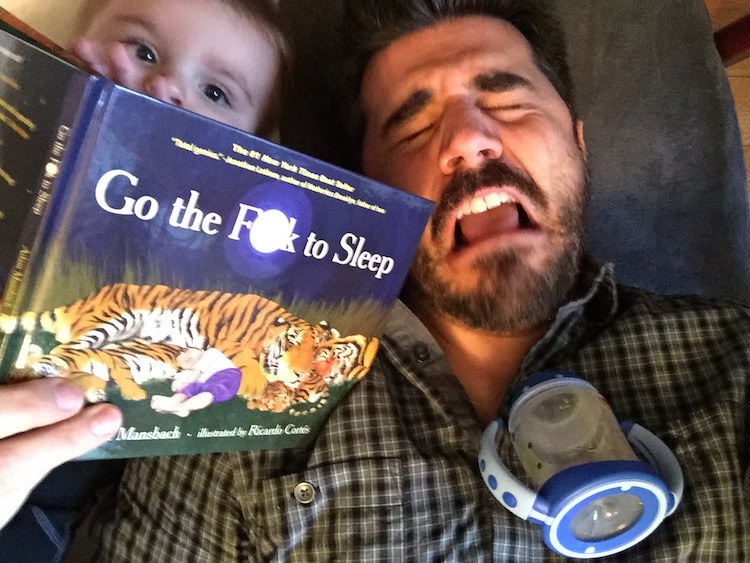 Michael has zero regrets about his path to parenthood, except perhaps maybe one. "I do sometimes get these pangs of 'I wish I'd done this earlier so that I would be around for more of his life,' " shared Michael. "I don't think I'm going to be grandpa, and that isn't scary but it is disappointing."
But there were moments when Michael thought he'd never become a dad so realizing that dream has made him happier than he ever thought possible.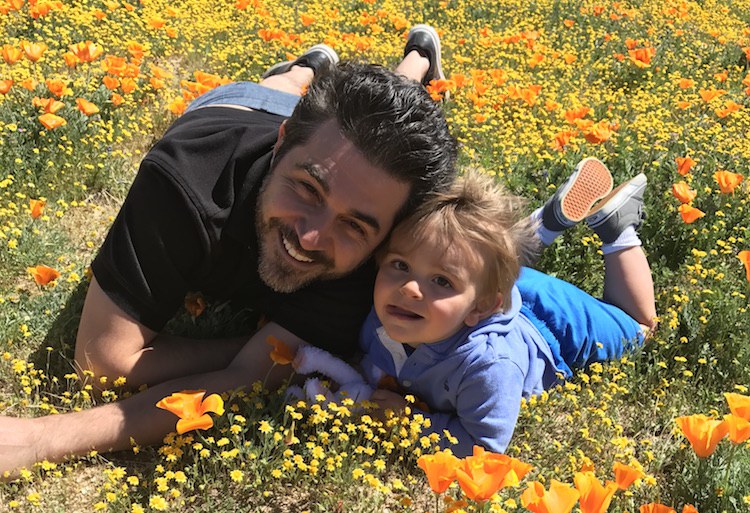 As it was for Michael, becoming a parent via surrogacy can be out of reach for many would-be gay dads. But he does have some advice for those that want to try:
"Do you need that $4 crappuccino? No! Take that money and put it in the baby basket."

Talk to a financial consultant.

Consider alternative families such as co-parenting with a lesbian couple.

Make sure to check every garbage bag when cleaning out a deceased relative's attic.

Check your state's unclaimed funds office - every state has one and your family might have money there too.

And if you live in the New York or Los Angeles area, check out Craigslist for game show auditions, because you just never know...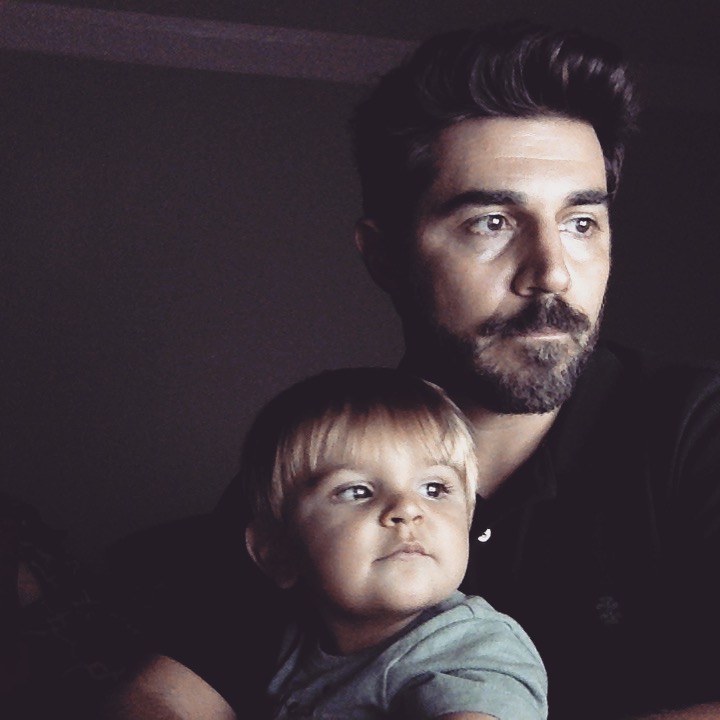 ---
Check out more family profiles here:
After a Harrowing Delivery, Barry's Bootcamp CEO Welcomes Home a Baby Boy
Afraid of Adopting from Foster Care? These Dads Say Don't Be
A Dad Finds Hope After a Failed Adoption
It started when a four-year-old boy asked a clown, who had been hired to paint the faces of kids at a picnic, a simple question:
"Can I have a blue butterfly?"
Keep reading...
Show less
The Long Island Adoptive Families support group was created by parents going through the adoption process or who had already adopted. It was a great way to help members navigate the path of adoption whether it be private domestic, international agency, domestic agency or foster care. We spoke with Chemene, one of the founders, and found out how this group is supporting local gay men interested in becoming fathers.
Keep reading...
Show less
Adam Lozon and Scott Dufour met online and have been together 11 years.They live in Hamilton, Ontario, Canada, with their son Paulo. The couple are both in banking and are engaged to be married. We caught up with the dads to see how fatherhood was treating them!
Keep reading...
Show less
Guest post from Greg Hutch.
It's two weeks before school starts and I am sitting in my classroom updating the photos in the frames on my desk. These frames used to be filled with pictures of my dogs, of me playing my instrument (I am a music teacher), or of the various other things that I have enjoyed in my lifetime. Today, they are filled with loving pictures of my family, including my son and partner who I raise him with. Times sure have changed…thanks to our son, Clark.
Keep reading...
Show less
Editor's Note: In this ongoing series, we're shining the spotlight on some of the gay dads behind Gays With Kids as their incredible passion and commitment plays an invaluable role in making Gays With Kids possible. Please contact Brian Rosenberg if you'd like to talk about getting involved, too.
Keep reading...
Show less
Happy gay uncles day to all the wonderful "guncles" out there! Here at Gays With Kids we know how important your roles are within our families so we want to celebrate you today, and say a big thanks! Enjoy this collection of "guncle" photos and a few words of wisdom and contemplations from the uncles themselves.
Keep reading...
Show less
Two years ago when Oliver arrived into our lives, my partner Rob and I were living in separate countries. We met in Kuala Lumpur, Malaysia, and had Oliver when Rob was working in Bangkok and I was in KL. Oliver arrived two weeks early when we received an unexpected message from our agent saying to go to the hospital – our surrogate had been checked into hospital.
Keep reading...
Show less
The day began like any other. My alarm went off at 4.30am. I snoozed until 5am. I ate breakfast until 5.30am, at which point my son, Felix, woke naturally like clockwork. I fed him mashed bananas, cashew butter and chia seeds. I woke my dad up with a cup of tea and handed the baton over for him to look after Felix as I left for work on my bike at 6.30am. I worked through the day as normal. Then, at 6.49pm I received a call from the police.
Keep reading...
Show less
GET GAYS WITH KIDS IN YOUR INBOX

Follow Us on Instagram